INVOLI, a leading provider of low-altitude surveillance systems and Remote ID solutions for UAVs (unmanned aerial vehicles), has partnered with Unmanned Systems Technology ("UST") to demonstrate their expertise in this field. The 'Silver' profile highlights how their portfolio of turnkey solutions, including air traffic receivers and drone trackers, allow UAVs to safely share the sky with manned aviation.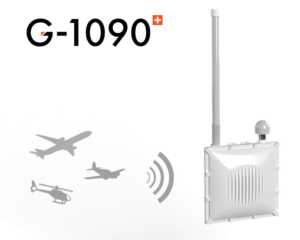 The G-1090 is a plug-and-play air traffic receiver that gathers 1090MHz aviation signals from ADS-B, Mode S and Mode A/C transponder. It also optionally supports FLARM (868MHz) and UAT (978MHz). Designed to be installed on external locations such as existing infrastructure or rooftops, the compact device relays received aircraft messages to INVOLI servers via Ethernet or 4G, and has been designed with multilateration capabilities.
The received signals are processed into air traffic data, such as aircraft position, altitude, speed or direction, which is available on the INVOLI.live air traffic visualisation platform. This data can also be delivered to third-party software via API or stream.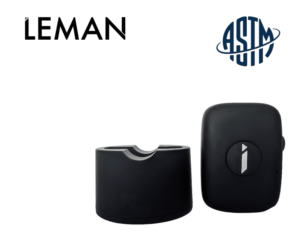 LEMAN is a lightweight 4G drone tracker that features built-in real-time GPS tracking. Once equipped with a SIM card and installed on a drone, the easy-to-configure unit transmits position, speed, direction, and signal quality data.
The fully independent solution is ideal for drone fleet management, easy recovery of a lost drone or payload recovery, as well as BVLOS missions. The tracker is compatible with remote ID requirements.
Data is visible via the INVOLI.live platform, and can also be delivered to third party software such as UTM, or drone operations management software.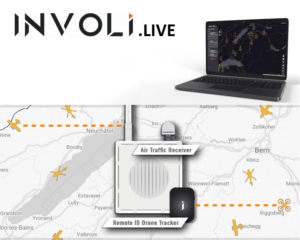 INVOLI.live is an air traffic visualization platform that enables safe and efficient airspace sharing by creating a direct link between drone operators, air traffic regulators and civil aviation authorities.
Developed to serve the needs of UAV operators, UTM, ATM providers, and aviation authorities, INVOLI.live provides high-quality, high-accuracy data that enhances safety and precision. The web-based software allows users to follow drones as well as surrounding manned air traffic on a virtual map, providing unparalleled situational awareness.
INVOLI.live significantly improves the chances of obtaining BVLOS flight authorisation for drone operators, as it mitigates the risks of collision between a drone and an aircraft.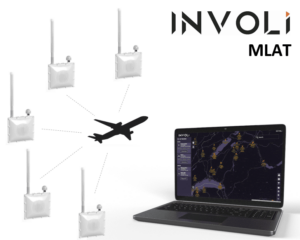 INVOLI MLAT is a server-based multilateration software that, connected to INVOLI G-1090 receivers, calculates the position of air traffic emitting signals on the 1090 MHz frequency. It can be used to complement or substitute secondary surveillance radar (SSR).
INVOLI MLAT can be implemented either directly for drone operators at a chosen location, or at regional airports with a favourable cost-benefit ratio for local ANSPs.
To find out more about INVOLI and their low-altitude surveillance systems and Remote ID solutions for drones, please visit their profile page:
https://www.unmannedsystemstechnology.com/company/involi/