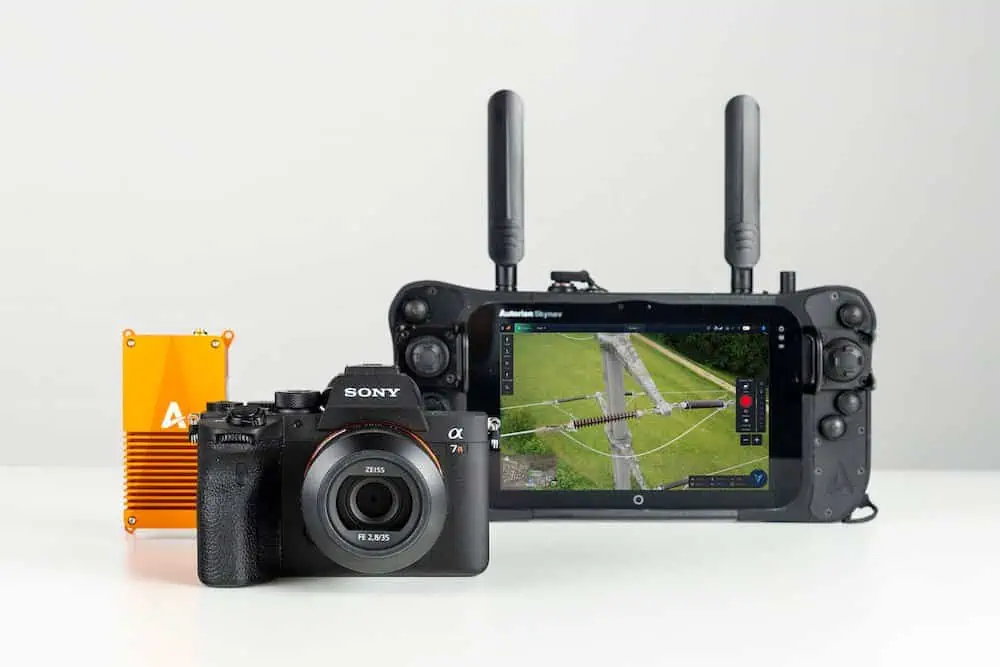 Open-source drone software platform, Auterion, has integrated Sony's Alpha cameras into its range of drone solutions, opening up new commercial application possibilities.
Integrating Sony's cameras within Auterion's open-source platform via the Sony Camera Remote SDK means that drone manufacturers only need to perform the integration once without having to write a single line of code.
This integration paves the way for building new solutions and gives customers and end users greater choice and flexibility to choose the optimum combination of camera and drone for a particular use case.
"The integration with Sony was incredibly smooth and straightforward, while the technical development experience, including the support, testing, and provision of documentation, was excellent," said Lorenz Meier, CEO of Auterion.
"The integration enriches our portfolio of solutions and enables flexible and scalable drone system development through open standards and an open-source ecosystem."
The light weight of Sony's cameras makes them suitable for many commercial drone enterprise applications requiring the highest-quality image results, paired with Sony's wide variety of native lenses.
The combination of advanced Sony technology and evolving SDK software solutions, backed up by development and support, offers a diverse range of high-quality cameras for commercial drone applications including surveying, mapping, and inspection. Key Sony camera models include:
Alpha 7R IV – With incomparable image resolution and processing power, it features a 61MP full-frame Exmor R CMOS sensor and BIONZ X imaging engine
Alpha 7S III – The ultra-high sensitivity (expanded ISO up to 409600), 15-stop wide dynamic range, a powerful security camera and infrastructure monitoring tool, for day and night shooting
Alpha 7C – The world's smallest and lightest interchangeable-lens camera
RX0 II – Super-compact with a 1" sensor, a 200kgf/440lbf/2000N crushproof and 2.0m shockproof body
Auterion's on-board hardware module, Skynode, enables the integration of Sony cameras via the Sony Camera Remote SDK in a plug-and-play manner. Skynode automates the geotagging of images taken by the Sony camera, connecting them to the cloud for viewing and downloading on customers' systems.
Sony Camera Remote SDK allows users to control Sony cameras remotely, from changing the camera settings, to remote shutter release, and live view monitoring.
The Auterion ecosystem is focused on providing value to the end user by offering a range of payloads that can be used with drones. New Sony cameras can be attached to the drone without a whole new system being required.
"Every possible solution that can benefit from the high-quality images produced by the industry-leading technology in Sony's cameras, whether it's for a mapping project, an inspection job or a safety mission, can be developed." Yasuo Baba, European Director at Sony Digital Imaging, said.
"Auterion is leading the way by using open-source technology to disrupt the industry and enable the development of the most versatile and innovative range of drone solutions for enterprise applications.
"The integration of Sony Alpha cameras with Auterion delivers a level of quality, flexibility and simplicity that drone manufacturers and end users haven't been able to enjoy until now."