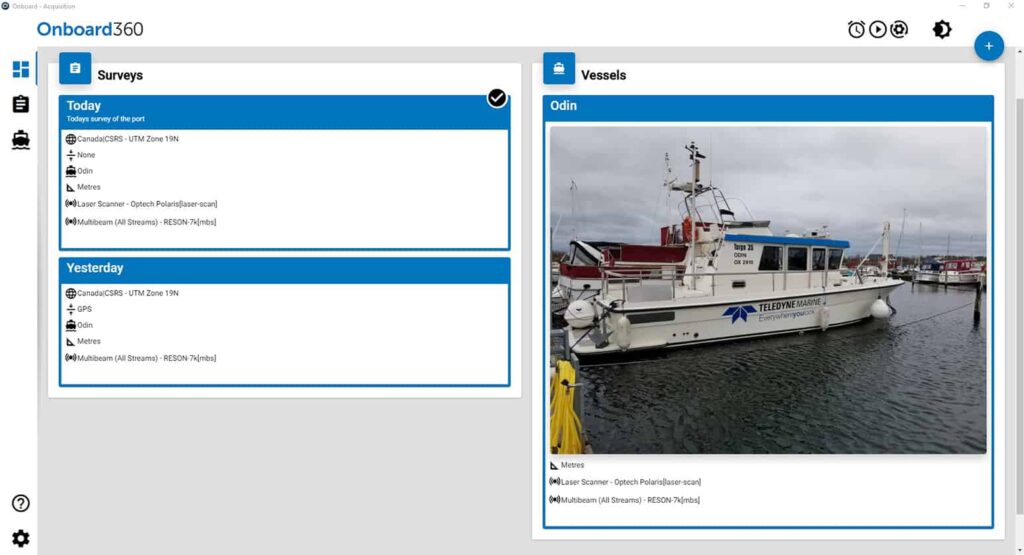 Teledyne CARIS has released Onboard360, a complete workflow software package for marine mapping and surveying data. The newly released software delivers a seamless flow of data into Teledyne CARIS' Ping-to-Chart workflow, which handles the complete procedure from raw data collection through to product creation and export.
Onboard360 features the CARIS Collect module, which provides simple and effective data collection for common sonar and LiDAR systems that may be used by USVs (unmanned surface vessels) and UUVs (unmanned underwater vehicles). CARIS Collect was designed with an intuitive user interface for ease of integration and use, minimizing the effort required to implement new software. When combined with the Onboard360 Process module, logged data is imported and processed automatically, allowing near real-time and remote quality monitoring of in-progress surveys.
Onboard360 is available as a perpetual or SaaS annual license.
Andy Hoggarth, Vice-President of Sales and Marketing at Teledyne CARIS, commented: "We are pleased to offer our customers the ability to collect with confidence using CARIS Onboard360. Our Ping-to-Chart solution is now complete with the inclusion of the simplest acquisition software available for hydrographic survey operations whilst providing significant reductions in ship to shore turnaround times."
Teledyne CARIS is hosting a webinar on Thursday March 25, 2021 at 10:00 a.m. EST that will detail key features and benefits of Onboard360 and the CARIS Collect module. To register for the webinar, click here.