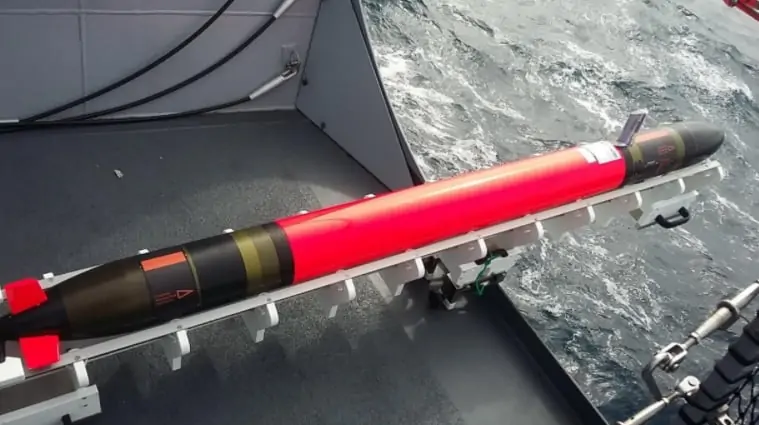 RTSYS has entered into a contract to provide the Netherlands Royal Navy with seven of its SEMA portable recoverable ASW (anti-submarine warfare) targets. SEMA is an autonomous acoustic target specially designed for ASW and torpedo training.
The SEMA AUV (Autonomous Underwater Vehicle) provides a wide range of acoustic training capabilities, including an acoustic echo-repeater (1 to 33 kHz), 5 bands for active sonar frequency, 2 bands for active homing torpedo, 6 narrowband (200 Hz to 38 kHz), 2 broadband (450 Hz to 8 kHz and 10 to 23 kHz), and an acoustic recorder with data encryption.
The system's acoustic features will allow both Dutch and Belgian Forces to train in real-world conditions for the localization and tracking of a submarine. SEMA is easily operable from all kinds of platforms, including surface vessels, submarines, helicopters and ASW aircraft, and its navigation route can be plotted with either waypoints or segments. It can be programmed for different types of training modes, such as passive, active and combined acoustics, and is reconfigurable in one hour with a spare battery.
Watch a video showcasing the operation of SEMA below: