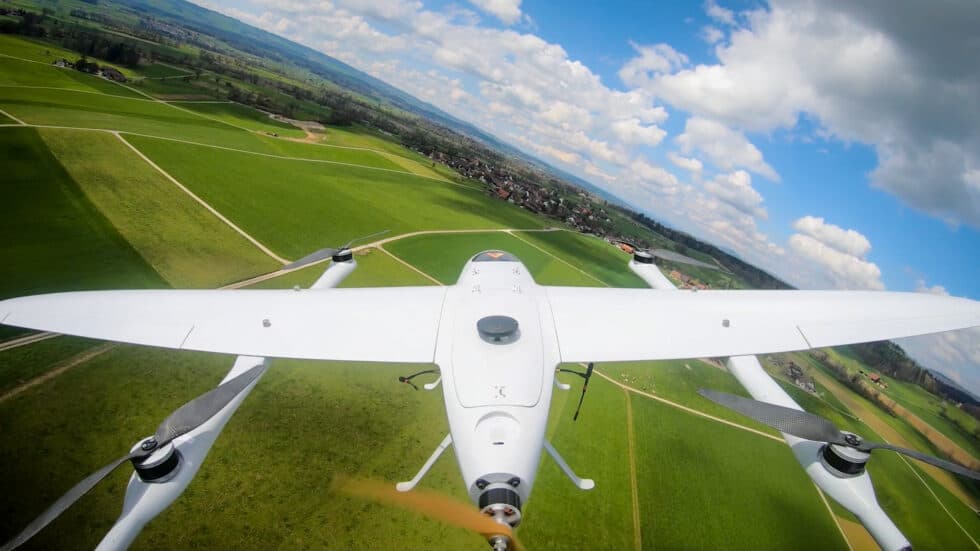 Auterion has released new versions of its Auterion Enterprise PX4 drone operating system and control software and Auterion Mission Control ground control software. The new releases of both software platforms are focused on simplifying operator workflow when performing missions.
Auterion Enterprise PX4 is a complete on-board software platform for advanced drone operations, consisting of of a flight controller based on the open-source PX4 autopilot as well as an operating system running on the mission computer for advanced functionality and data processing capabilities. New features in version 2.1 include:
RTL (return to launch) function that can be triggered by a combination of battery percentage, distance to home as well as wind direction and speed
During long distance EVLOS and BVLOS (extended/beyond visual line of sight) operations, the amount of battery required to safely fly the drone back to its landing point varies depending on the distance to "home". Triggering RTL based on only battery percentage is not reliable and can lead to inefficiencies when triggered too early, or unnecessary and dangerous emergency landings when triggered too late. The new release allows RTL to be triggered by a combination of battery percentage, distance to home as well as wind direction and speed, in order to avoid unnecessary mission aborts and decrease the risk of an emergency landing.
Adjustment of automatic landing
Operators can now manually move the drone horizontally during autonomous landing operations to adjust the landing location. This allows avoidance of collisions or hard landings in the event of unforeseen changes in the landing area.
Auterion Mission Control is the ground control software used to plan, execute and analyze operations of Auterion-powered drones, and controls any UAV running Auterion Enterprise PX. New features in version 1.10 include:
Gimbal heading and camera coverage indication
Auterion Mission Control contains a visual indicator in the fly view that displays the gimbal heading as well as the camera coverage during mission execution. This allows operators to ensure that the survey area is being adequately covered at all times.
Easy access to prepared missions
Preparing missions and loading them in the field saves a significant amount of time, especially for operators frequently performing a set of different operations. Auterion Mission Control now provides a visual preview of recently saved missions and allows them to be loaded with a single click.
To see the full list of updates, fixes, and improvements for both Auterion Enterprise PX4 and Mission Control, read the release notes here.