SOARIZON, the developer of a leading comprehensive UAS (unmanned aerial systems) operational management solution for drone pilots and organisations, has partnered with Unmanned Systems Technology ("UST") to demonstrate their expertise in this field. The 'Gold' profile highlights how their software, which brings together all the necessary tools and processes into a single secure and dynamic workflow, can provide a solution for every level of operation from solo pilot through to complex enterprise activities.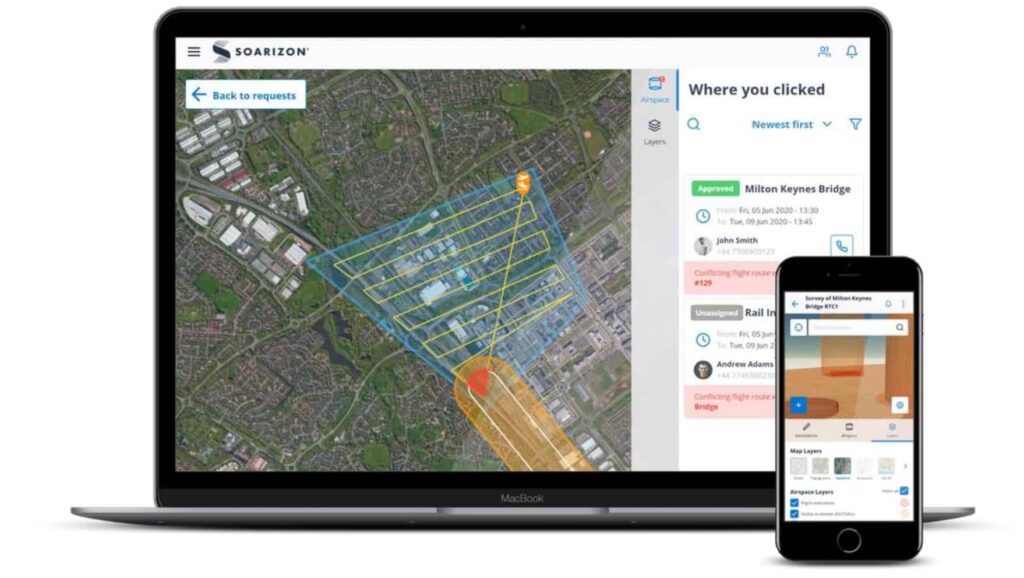 SOARIZON provides advanced mapping capabilities with real-time data, allowing users to efficiently and confidently plan safe drone missions down to the last detail. The software provides street map, topographic and satellite layers for maximum flexibility, 3D airspace visualisation for easy tactical assessment of potential air and ground hazards.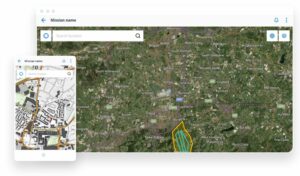 UK maps are provided by Ordnance Survey, providing the highest possible quality and accuracy of data, and mapping facilities have also been integrated with what3words, a location service that assigns a unique and memorable three-word address to every 3m square in the world for exact location pinpointing. This service is ideal for planning drone missions in remote locations where postcodes and other traditional location methods may be less relevant.
SOARIZON's powerful airspace intelligence features provide up-to-date information for maximum situational awareness, with live visualisations of:
Flight restrictions
Notice to Airmen (NOTAMs)
Temporary Flight Restrictions (TFRs)
Restricted Areas
Danger Areas
Control Zones
Controlled Airspace (both above and below 5000ft)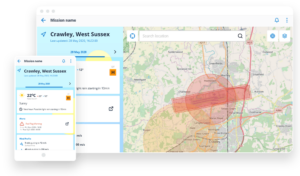 Critical high-accuracy weather information, powered by DarkSky, provides users with the best possible forecasts for pre-flight risk assessments, making use of optimal flight windows, and supporting crucial mission decisions.
All SOARIZON plans include live weather data, with detailed information on a variety of factors including humidity, cloud cover, temperature, wind speed, precipitation and more.
SOARIZON makes it easy for users to keep full records of every aspect of drone operations, including mission plans, fleet and equipment inventories and post-flight details. All events and changes to mission plans are recorded in a convenient timeline format that can be shared to and developed by everyone in a team. The Drone Flight Logbook is an essential tool for maximum transparency, compliance and auditability, allowing pilots to log take-off and landing times and flight duration, as well as any required notes or comments.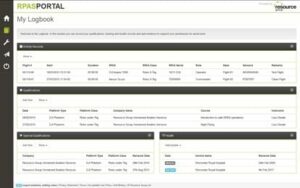 SOARIZON has digitised the entire drone flight risk assessment process, with the ability to choose from an extensive library of standard workflows or create custom profiles. SOARIZON provides a secure, single point of record and allows users to ensure efficiency, consistency and compliance across entire drone operations, no matter the scale.
The SOARIZON platform also features customisable checklists for easy-to-follow prompts at every phase of the mission, ensuring the correct assets and equipment are used and that all pre-flight assessments have been completed.
In addition to expert help from the in-house team, the Enterprise version of SOARIZON gives users access to industry-leading global consultancy services through a network of partners.
With these resources, SOARIZON can guide businesses through any of the challenges involved in developing and running an enterprise drone programme, helping to solve issues with regulation, governance and risk management, and providing sophisticated operational management software to ensure that operations are compliant, scalable and efficient.
To find out more about SOARIZON and their operational management solutions for UAVs, please visit their profile page:
https://www.unmannedsystemstechnology.com/company/soarizon/