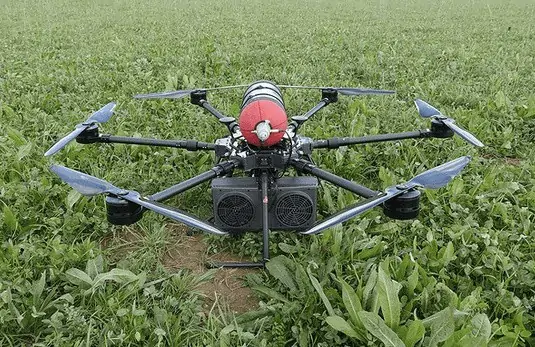 Intelligent Energy's (IE) 2.4kW Fuel Cell Power Module (FCPM) has been integrated into ISS Aerospace's heavy-lift fuel cell powered UAV (unmanned aerial vehicle), which has achieved a flight time of 100 minutes. The Sensus 6 UAV is designed for long endurance commercial, energy, defence and security applications, and ISS is one of IE's development partners for the 2.4kW module, which is the highest power product offered by IE.
IE's lightweight power-dense fuel cell power products provide a range of advantages for commercial and military UAV users, including a solution to endurance issues faced by companies that need longer flight times for applications such as inspection services, parcel delivery and military operations.
ISS designs, builds, and operates advanced UAVs for a wide range of international commercial clients in a number of industrial sectors, and has now integrated fuel cells into two of its commercially available UAVs. The first platform was the Sensus 4 quadcopter, which utilizes IE's 800W FCPM. Sensus 6 serves customers requiring even greater lifting capability and increased payloads, and both products are highly suited to commercial, energy, defence, and security applications.
Lee Juby, Chief Sales Officer at IE, commented: "We know our fuel cells can deliver significantly longer flight time when compared to traditional batteries, and ISS has now brought to market two commercial UAV products using our FCPMs. ISS identified IE's FCPMs as being the ideal power product to improve UAV operator efficiency by significantly extending flight duration compared to that offered by Lithium Polymer (LiPo) batteries."
Ryan Kempley, Chief Executive Officer at ISS, said: "We were excited to be one of the development partners in the 2.4 kW project, as IE's hydrogen fuel cells have been a game changer for ISS, and our Sensus 4 UAV is typically capable of flight durations of around 60-90 minutes, depending on the size of the cylinder being used and payload requirements."
"The new Sensus 6 integrates IE's 2.4kW FCPM and here we see even more impressive gains in endurance with 100 minutes of continuous flight time with an 8kg payload. We were only able to achieve 25 to 40 minutes using LiPo batteries. Having the ability to fly for such a considerable amount of time, whilst maintaining the multirotor VTOL format, opens up many possibilities for wide area and extensive operations."
"The benefits of fuel cells don't end there for us and we have found the refuelling process of the hydrogen cylinders to be simple and quick, meaning we can be back up in the air in the matter of a few minutes rather than experiencing lengthy re-charge times that you get with batteries."