Elsight, a leading developer of state-of-the-art connectivity solutions for always-on secure data transmission, has partnered with Unmanned Systems Technology ("UST") to demonstrate their expertise in this field. The 'Platinum' profile highlights how their Halo platform can provide dynamic, adaptable BVLOS (beyond visual line of sight) communications for UAVs (unmanned aerial vehicles), UGVs (unmanned ground vehicles) and other robotic platforms, serving both civil and defense applications.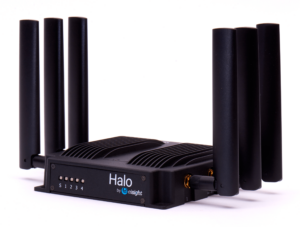 Halo is based on Elsight's unique, state-of-the-art connectivity technology that ensures near-real-time high-bandwidth transmission from anywhere, to anywhere. Taking advantage of multiple data links and existing network infrastructure, it maximizes the efficiency of available resources, seamlessly adapting to mission requirements and providing low-latency transmission of any data.
Elsight's powerful bi-directional algorithm splits any kind of data (video, audio, telemetry and more) into encrypted packets, using secure VPN tunnelling to transmit via multiple cellular and RF IP links, and decrypting and recombining at the destination. The algorithm automatically detects any failed channels, seamlessly switching to the most suitable available transmission method.
The highly compact system has been designed with an extremely low power consumption and heat index, and allows drone users to save space and weight, fly further, and undertake challenging missions beyond the line of sight while maintaining secure communications.

The platform's unique, adaptive bonding technology and secure communications provide a range of essential advantages for UAV and autonomous vehicle data links, including high bandwidth, low latency, cybersecure data transmission and redundant capabilities for enhanced reliability.
Drones and autonomous vehicles equipped with Halo can send and receive data via secure VPN tunelling to Elsight's Cloud platform or an on-premise server, utilising multiple cellular links to ensure the best possible transmission conditions. Halo can also provide P2P connectivity that takes advantage of low-latency, low-cost RF links when in proximity, and switches to cellular bonding to establish a BVLOS data link.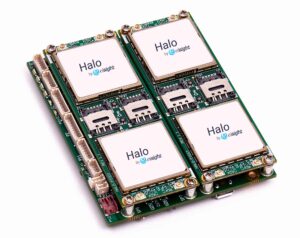 Halo is available in two convenient form factors – an OEM module for easy integration into any platform, and a standalone connectivity solution.
To find out more about Elsight and their Halo connectivity platform for UAVs and robotics, please visit their profile page:
https://www.unmannedsystemstechnology.com/company/elsight/