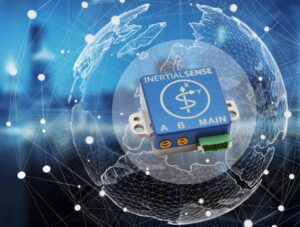 Inertial Sense has released an article covering essential information on GNSS (Global Navigation Satellite Systems), which use multiple satellites to determine the precise location of an object on the surface of the Earth. GNSS is widely used for positioning and navigation of unmanned systems such as UAVs (unmanned aerial vehicles), USVs (unmanned surface vessels) and UGVs (unmanned ground vehicles).
The current major GNSS include GPS (US), Galileo (European Union) and GLONASS (Russia). The first of these to be developed, GPS, was originally restricted to the US military and eventually became widely accessible for civilian applications. The accuracy and precision of GNSS can be further improved using the Real-Time Kinematic (RTK) technique, which uses real-time signal corrections to provide centimetre-level accuracy.
Read the full article on Inertial Sense's website
The article discusses:
How GNSS works, including the information carried by the L-band satellite signals
GNSS for automobile navigation, and aircraft navigation with augmentation information for enhanced accuracy
GNSS applications for surveying and geological mapping
GNSS applications for other industries such as emergency services and weather prediction
Combining GNSS with inertial systems
To find out more about the principles, concepts, and applications of GNSS, read the full article on Inertial Sense's website.