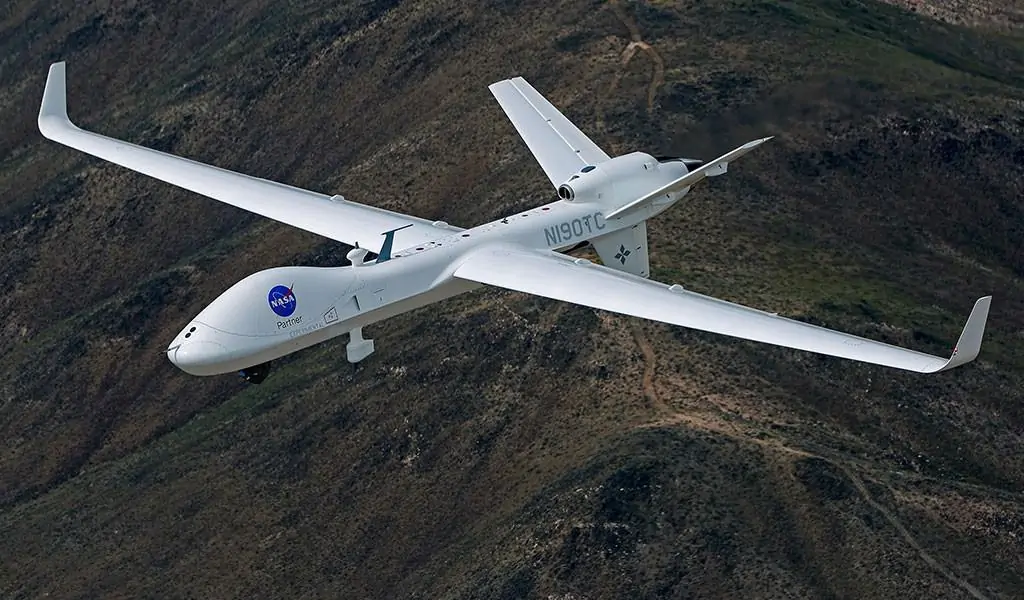 General Atomics Aeronautical Systems, Inc. (GA-ASI) will undertake a series of validation flights, in partnership with Asia Air Survey (AAS), with the SeaGuardian unmanned aerial system (UAS). The flights are being performed for the Japan Coast Guard (JCG), in order to validate the wide-area maritime surveillance capabilities of the platform, and its suitability for carrying out JCG's missions, which include search and rescue, disaster response, and maritime law enforcement.
Flight validation will be conducted in accordance with Japan's Policy on Strengthening the Maritime Security Systems, which aims to use UAVs to perform maritime wide-area surveillance using new technology. The test flights are expected to run for approximately two months and will include support from the Japan Maritime Self Defense Force (JMSDF) at its Hachinohe base in Aomori Prefecture.
The SeaGuardian is a version of GA-ASI's MQ-9 Reaper UAS that has been certified for operation within civilian airspace and is specialised for maritime operation. It features a multi-mode maritime surface-search radar with Inverse Synthetic Aperture Radar (ISAR) imaging mode, an Automatic Identification System (AIS) receiver, and a High-Definition Full-Motion Video (FMV) sensor equipped with optical and infrared cameras. This payload suite enables the aircraft to detect, identify and track surface vessels in real time over thousands of square nautical miles.
SeaGuardian and the land-based MQ-9 variant SkyGuardian provide true all-weather operation and are built to achieve Type Certification based on STANAG (NATO standard) airworthiness compliance. This, along with operationally-proven, collision-avoidance radar, enables flexible operations in civil airspace.
Linden Blue, CEO of GA-ASI, commented: "We're pleased to support the JCG's goals of validating SeaGuardian's maritime surveillance performance. We know there is a need in Japan and worldwide for affordable, long-endurance airborne surveillance in the maritime domain."