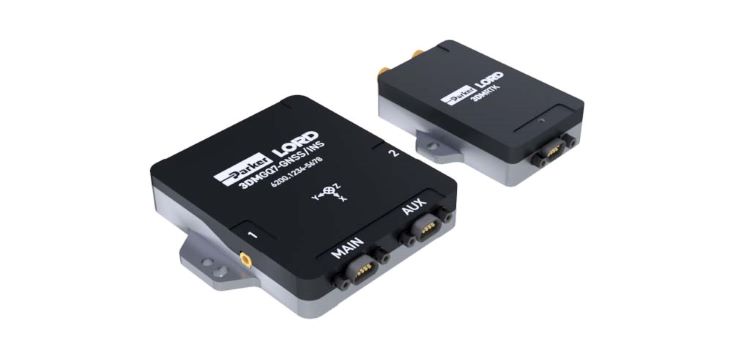 LORD Microstrain has launched a new network RTK platform designed to be an all-in-one inertial navigation solution for a wide range of unmanned systems such as BVLOS (beyond visual line of sight) drones, legged robots and autonomous vehicles. The new platform combines the MicroStrain 3DMGQ7 GNSS/INS with LORD's SensorCloud RTK network.
The new MicroStrain 3DMGQ7 GNSS/INS is a dual-antenna RTK-enabled Inertial Navigation System that provides high-performance measurement with an integrated custom IMU, dual integrated RTK-capable multi-constellation GNSS receivers, and an integrated barometric pressure sensor and magnetometer. It also offers external hardware support for wheel odometry and API support for external velocity sensor measurements.
The 3DMGQ7 can be combined with an optional network RTK receiver, the 3DM-RTK, that allows it to connect to LORD Microstrain's SensorCloud RTK corrections network. SensorCloud RTK allows users to obtain positional accuracies down to 2cm, enabling a variety of high-precision autonomous platform applications.
Other highlights of the RTK-enabled 3DMGQ7 inertial solution include:
High quality position, velocity, and attitude estimates at rates up to 1 kHz
Advanced sensor fusion for accurate measurements in challenging environments
Seamless operation during temporary GNSS signal outages
Online tracking of IMU error sources for superior dead-reckoning performance