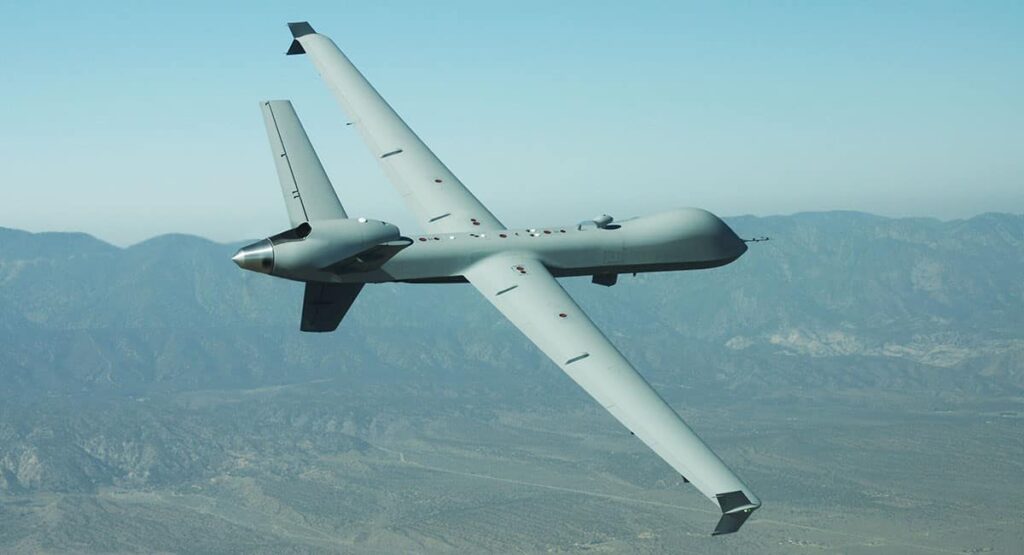 General Atomics Aeronautical Systems, Inc. (GA-ASI) has delivered a new MQ-9 unmanned aerial system via ferry flight for the first time. New MQ-9 aircraft are usually packed and shipped by GA-ASI for reassembly after delivery, and ferrying the UAS saves time in shipping and reassembly, as well as making the aircraft available for training immediately upon arrival.
The MQ-9 UAS was flown from GA-ASI's Flight Operations Center in Palmdale, California to Holloman Air Force Base in New Mexico. A major aspect of the delivery involved flying the aircraft through the National Airspace System (NAS). The USAF has estimated that ferrying the MQ-9 saved a total of 142 man-hours.
GA-ASI has now flown several unmanned aircraft in the NAS while working with the FAA and other authorities to secure proper approvals. The company continues to work towards a future where UAS can simply "file and fly" in the NAS just like manned commercial flights.
David R. Alexander, president of GA-ASI, commented: "GA-ASI continues to lead the charge towards enabling large unmanned aircraft to fly in the NAS. Our efforts, along with other partners, are gaining momentum and successfully flying the MQ-9 to our U.S. Air Force customer further demonstrates the safety and efficiency of RPA flight in the broader airspace."
Col. Casey Tidgewell, 49th Operations Group commander, said: "This is the first time that team Holloman has taken delivery of a new MQ-9 by ferry flight. It's critically important because flying outside of our training area helps normalize RPA flight inside the NAS and provides broader aviation experience for our instructors. I could not be more proud of our operations and maintenance professionals that made this happen."