Gremsy, a leading developer of camera gimbal stabilizers for drones and unmanned aerial vehicles (UAVs), has partnered with Unmanned Systems Technology ("UST") to demonstrate their expertise in this field. The 'Gold' profile highlights how their gimbals can provide smooth footage and high-quality results for professional aerial filmmakers, mappers and surveyors, and a wide range of other commercial and industrial applications.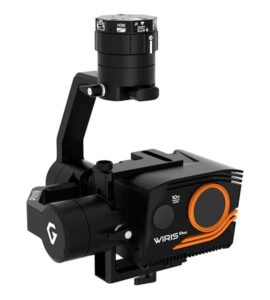 The Pixy U is a compact, ultra-lightweight universal drone gimbal supporting a wide variety of camera mountings for flexible aerial mission capabilities. It features a Hyper-Quick Release system for intuitive and quick connection.
Tilt angle is easily adjustable via Bluetooth, allowing users to quickly switch between different mission requirements. An inverted mode allows cameras to be mounted on top of the drone to facilitate safe inspection work, while still capturing every accurate detail.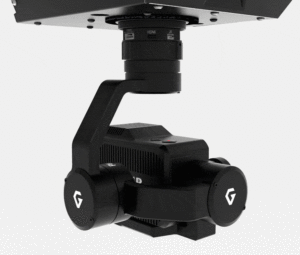 The Pixy F is a lightweight, palm-sized drone camera stabilizer specifically designed for the FLIR Duo Pro R thermal imaging camera. The gimbal is SWaP-optimized to maximise UAV flight time, and features a Hyper-Quick Release system for easy rapid assembly. Onboard HDMI and AUX ports provide direct monitoring of camera signals.
With no balancing or tuning required, setup is incredibly fast and intuitive. The sophisticated absolute encoder gives the system a startup time of 2 seconds, with high-precision home position detection even under heavy vibration conditions. Pixy F is fully compatible with Pixhawk UAV flight controllers for seamless attitude synchronisation.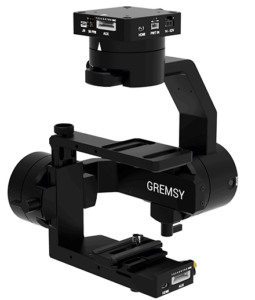 The Gremsy S1 is a small, lightweight single-arm drone gimbal specially designed for industrial-grade thermal imaging and other aerial mapping and inspection applications. The gimbal is compatible with a wide range of UAVs and features full support for the FLIR Duo Pro R drone thermal camera, as well as compatibility with leading sensor models from Sony, TeAx, RedEdge and more.
Featuring integrated HDMI and SMA connectivity, as well as external HDMI and auxiliary ports for additional functionality, the S1 is ideal for rapid, efficient aerial thermal imaging. With the aid of an optional add-on, the power supply can be separated into two components for the gimbal and external accessories.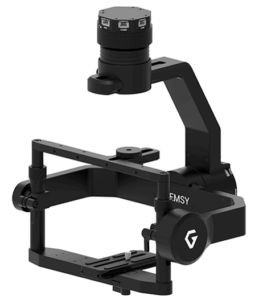 The Gremsy T3 is a lightweight continuous 360-degree pan rotation gimbal, featuring Hyper Quick Release functionality that enables connection with just a push and twist-lock movement. Tool-free balancing allows operators to set up cameras and be ready to fly within one minute.
The T3 can receive power directly from the drone battery, and the gimbal's integrated 12V connections allow users to power other auxiliary systems such as third party flight controllers, remote control systems and other accessories. I/O capabilities include serial, CAN, SBUS and an auxiliary port for signals such as camera trigger, PWM control and AV signals.
An integrated temperature-controlled and heated IMU, inside an aluminium housing, provides high-accuracy operation even in extreme temperature conditions. Gremsy's gMotion controller provides professional-level stabilization with 32-bit resolution and correction updates at up to 2000 Hz, resulting in smoother, superior-quality footage.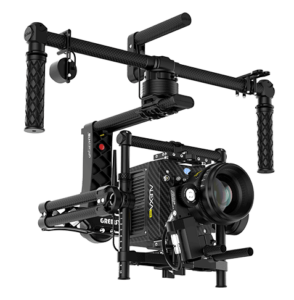 The Gremsy H16 is a state-of-the-art drone camera stabilizing gimbal for professional aerial filmmaking applications. Built from carbon fibre and aircraft-grade aluminium, the lightweight but solid gimbal system is designed for even the most extreme environments.
Incorporating powerful direct-drive hollow-shaft motors with ultra-high resolution, the H16 provides precision control for supreme accuracy and incredibly smooth footage. The built-in precisely calibrated IMU sensor features an innovative auto-bias tracking algorithm that improves gyro bias stability over time.
The flexible, easily adjustable camera cage, with a quick-release design for easy installation and swapping, allows the H16 to carry a wide range of leading payloads up to 16 lbs in weight, including cameras from Sony, Canon, Nikon, Panasonic and RED.
To find out more about Gremsy and their professional camera gimbals for UAVs, please visit their profile page:
https://www.unmannedsystemstechnology.com/company/gremsy/