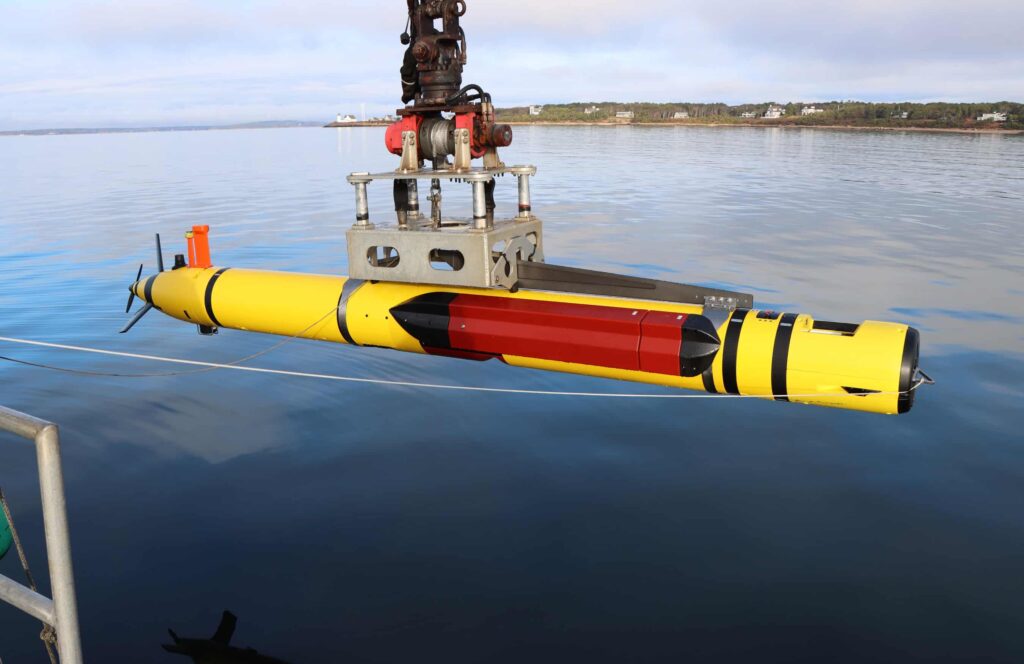 Hydroid, Inc., a manufacturer of marine robotics systems, has announced that it has integrated an in-mission processor onto a REMUS 600 Unmanned Underwater Vehicle (UUV) which has been fitted with a KONGSBERG High-Resolution Interferometric Synthetic Aperture Sonar (HISAS) 2040. This processor allows real-time compression and processing of the HISAS data, allowing high-resolution images to be quickly downloaded when the UUV returns from its mission and thus increasing operational flexibility and assisting with improved decision making.
The HISAS 2040 sonar provides a resolution of up to 2 x 2 cm across a 300 metre swath. Combined with an EM 2040 multibeam echosounder, it gathers data that can be used to produce complete images with no gaps. Synthetic aperture sonar uses algorithms to synthetically lengthen the aperture, providing consistent resolution across the entire swath, both along and across track. Because of the high resolution of the HISAS 2040, the images produced can be very large and result in long download times.
By using the in-mission processor to process and compress the HISAS data along with the navigational data, images can be immediately downloaded over Ethernet upon the UUV's return. This capability is ideal for time-critical operations such as mine countermeasures and rapid environmental assessment.
Duane Fotheringham, President of Hydroid, commented: "The integration is the first of its kind at Hydroid, allowing faster processing of data to shorten post-mission analysis timelines. We're excited to offer this as an option to customers who have time-sensitive missions but also need the high-resolution data of the HISAS module."