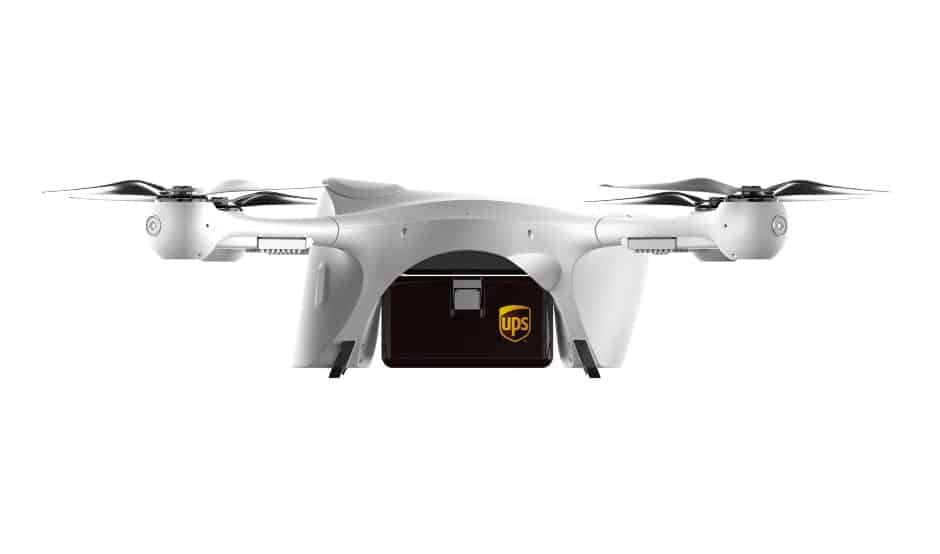 UPS has announced that its subsidiary UPS Flight Forward has been awarded a Part 135 Standard certification by the U.S. Federal Aviation Administration (FAA) to operate a drone airline. Part 135 certification allows the holder to fly an unlimited number of unmanned aerial vehicles (UAVs), and for the drone and cargo to exceed 55 pounds and operate at night.
UPS initially intends to expand its existing drone delivery service to support hospitals around the country, as well as to provide drone services to other industries. It has already performed the first drone delivery flight by any company under the Part 135 Standard certification at WakeMed's hospital campus in Raleigh, N.C. The flight utilised a quadcopter drone developed by Matternet and operated beyond visual line of sight (BVLOS).
UPS has previously utilised drones for urgent commercial deliveries over water, residential delivery in rural areas and humanitarian deliveries in Africa, and now brings this experience to the healthcare industry, where shortening delivery times can provide huge improvements in efficiency and in the ability of healthcare professionals to serve patients.
David Abney, UPS chief executive officer, commented: "This is history in the making, and we aren't done yet. Our technology is opening doors for UPS and solving problems in unique ways for our customers. We will soon announce other steps to build out our infrastructure, expand services for healthcare customers and put drones to new uses in the future."
"UPS Flight Forward is benefitting from our knowledge as one of the world's leading airlines. The Flight Forward organization is building a full-scale drone operation based on the rigorous reliability, safety, and control requirements of the FAA."
U.S. Secretary of Transportation, Elaine L. Chao, said: "This is a big step forward in safely integrating unmanned aircraft systems into our airspace, expanding access to healthcare in North Carolina and building on the success of the national UAS Integration Pilot Program to maintain American leadership in unmanned aviation."