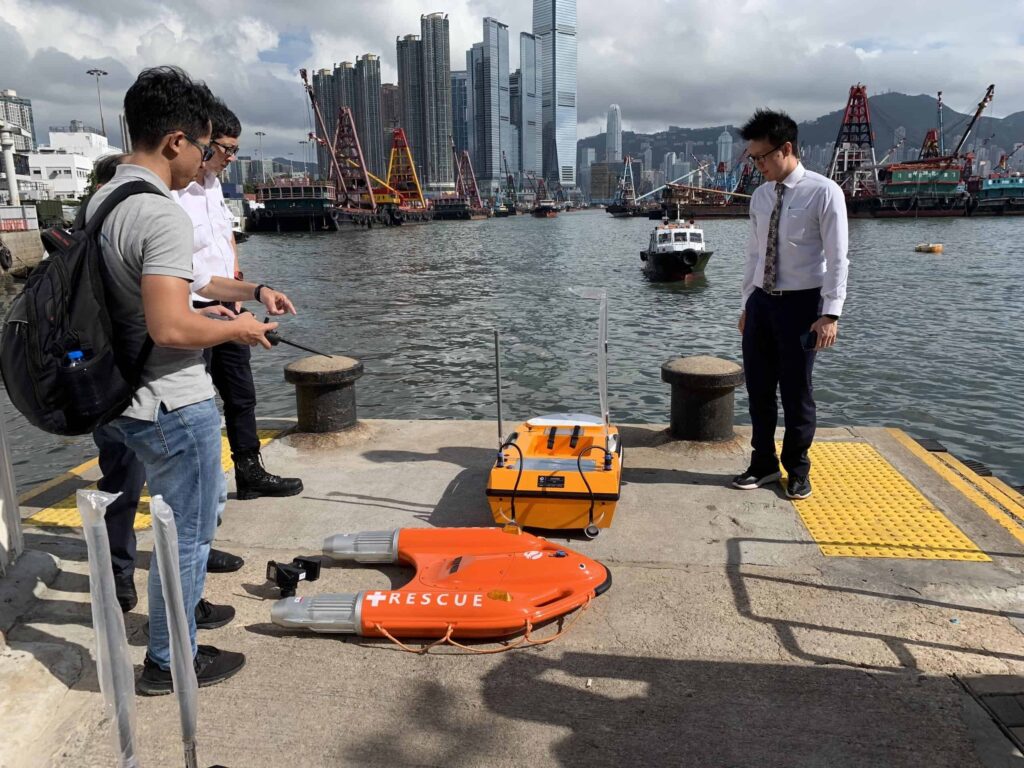 Oceanalpha, a developer of unmanned surface vehicles (USVs), has announced that it was invited by the Hong Kong Maritime Safety Administration's patrol division to demonstrate the company's SL20 USV and Dolphin I remote control lifebuoy.
The administration has been searching for smart unmanned solutions for maritime law enforcement that can be operated by one person to save manpower, improve working efficiency and cut operation costs.
The SL20 is a 1 metre long USV that provides autonomous or remote control surveying capabilities. It can be equipped with a variety of payloads and features real-time data telemetry.
The Dolphin I remote control lifebuoy features simple operation with a maximum speed of 10kn/s. It is able to carry two people at a time.
Both unmanned surface solutions can fit in the back seat of a car and can be operated by one person, making them suitable for flexible and rapid-response maritime applications.