Capture Systems, a leading manufacturer of advanced modular multi-axial pan-tilt units, has partnered with Unmanned Systems Technology ("UST") to demonstrate their expertise in this field. The 'Gold' profile highlights how their pan/tilt units, turrets and pedestals can be used for a wide range of UAV (unmanned aerial vehicle) and unmanned systems applications, including defense, homeland security, critical commercial and industrial site protection, and SATCOM.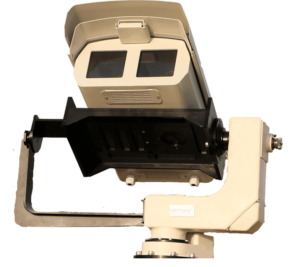 The Caracal is a compact and lightweight pan tilt unit designed to be easily carried by a single person. The system can support payloads weighing up to 40kg, providing precise, smooth motion at any speed. The integrated slipring allows for continuous 360-degree rotation on the yaw axis, and stabilization sensors ensure high accuracy tracking and positioning. A unique self-locking function guarantees that system position is saved even in the event of a power failure.
The Caracal is available in three performance variants – Standard, High-Performance and Superior. The Superior version has been specially adapted for use on aerial platforms such as UAVs and drones, and Standard and High-Performance are ideal for maritime platforms such as unmanned patrol boats and USVs.
The Lynx pan-tilt turret is compact, lightweight and features a high output torque to weight ratio, making it highly robust as well as portable and convenient. The system can support payloads weighing up to 40kg, and a unique self-locking function guarantees that system position is maintained even in the event of a power failure.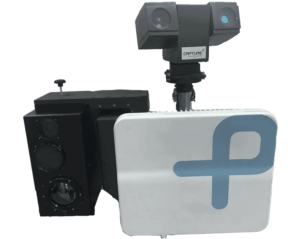 The Leopard is a state-of-the-art lightweight pan-tilt unit that extends the operation of the Caracal to allow 3-in-1 functionality, allowing daytime and nighttime video cameras as well as communications equipment such as satellite dishes or antennas.
The Leopard can be equipped with an optional RF connection, allowing continuous movement with low losses and minimal variation in performance.
The Cheetah family of single-axis positioning systems is designed to provide precise control of antenna payloads and radar equipment, and is also ideal for counter-UAS equipment. Both the Cheetah-100 and Cheetah-350 are portable units with compact and ergonomic designs. With 360-degree pan movement, they provide precise, smooth motion for accurate positioning.
The Tiger is a rugged U-Shaped pan tilt pedestal designed to withstand harsh and extreme environmental and weather conditions. This heavy-duty unit supports camera payloads of up to 150kg and is ideal for real-time long-range observation stations, providing up to 360˚ tilt movement. GPS trackers and stabilization are optionally available.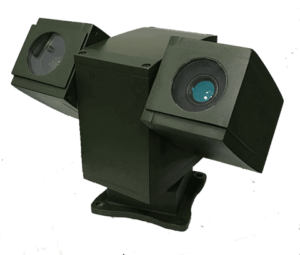 The Serval is a compact, lightweight pan tilt system designed to position camera payloads for situational awareness and observation applications, such as border security, counter-UAS and critical infrastructure protection.
State-of-the-art built-in control electronics and algorithms provide precise, smooth motion at all speeds, while an integrated slipring allows continuous rotation of the pan axis. The integrated IMU ensures stabilization accuracy of ±1˚.
To find out more about Capture Systems and their precise positioning systems for unmanned vehicle payloads, please visit their profile page:
https://www.unmannedsystemstechnology.com/company/capture-systems-ltd/