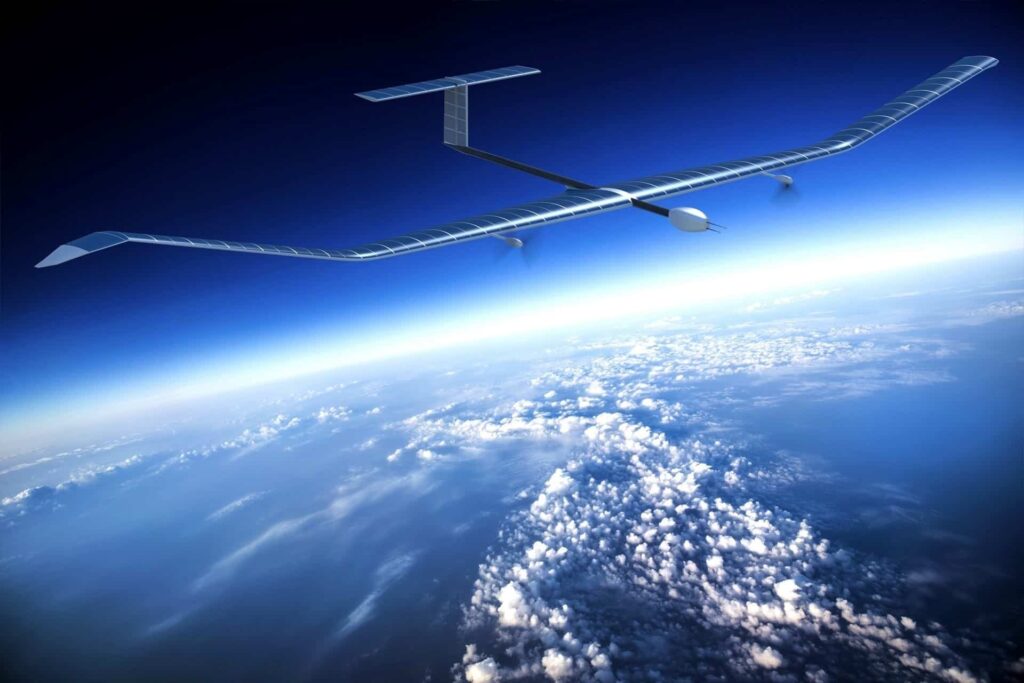 Amprius, Inc., a manufacturer and developer of high energy and high capacity lithium-ion batteries, has announced that the company is supplying advanced lithium ion cells to the Airbus Defence and Space Zephyr UAV (unmanned aerial vehicle) program. Using Amprius' cells, which contain a 100% silicon anode, the Zephyr S flew more than 25 days, setting a new endurance and altitude record for stratospheric flight.
The Zephyr platform is a new class of unmanned air vehicle that operates as a high-altitude pseudo-satellite (HAPS) enabling affordable, persistent, local satellite-like services. Combining solar power and lithium ion batteries, the Zephyr aircraft holds world records for endurance as well as altitude, flying at 70,000 feet or higher. This stratospheric platform can fly for months at a time and combines the persistence of a satellite with the flexibility of a UAV. The platform is expected to be used in a wide range of emerging applications, including maritime surveillance and services, border patrol missions, communications, forest fire detection and navigation.
"Our collaboration with Amprius in the application of their silicon nanowire based lithium ion cells to the Zephyr has been important to the success of the HAPS program," said Sophie Thomas, Airbus HAPS Program Director. "The high specific energy of Amprius batteries enable the Zephyr to fly uninterrupted in the stratosphere which would not be possible with lower performance batteries. This will further extend the capability and utility of the Zephyr platform for our customers."
Amprius has pioneered the application of silicon for lithium ion anodes. Based on its proprietary silicon nanowire technology, Amprius has demonstrated breakthrough performance in energy density and cycle life. Silicon anodes have much higher specific capacity compared to graphite anodes which are used in conventional lithium ion batteries. However, in particle or film structures silicon is not stable and lasts only a few recharge cycles. Amprius' silicon nanowire structures overcome this instability and thereby enable hundreds of cycles with specific energies of over 435 Wh/kg and energy densities in excess of 1200 Wh/liter.
"We are extremely pleased to be working with Airbus and participate in the Zephyr development effort," said Jon Bornstein, COO of Amprius. "The recent Zephyr flight is a remarkable accomplishment by Airbus and is an exciting beginning to a new stratospheric unmanned aircraft platform. It also represents the first long-endurance flight of a HAPS aircraft powered by Amprius' 100% silicon nanowire anode-based lithium ion batteries and is an important validation of this technology."