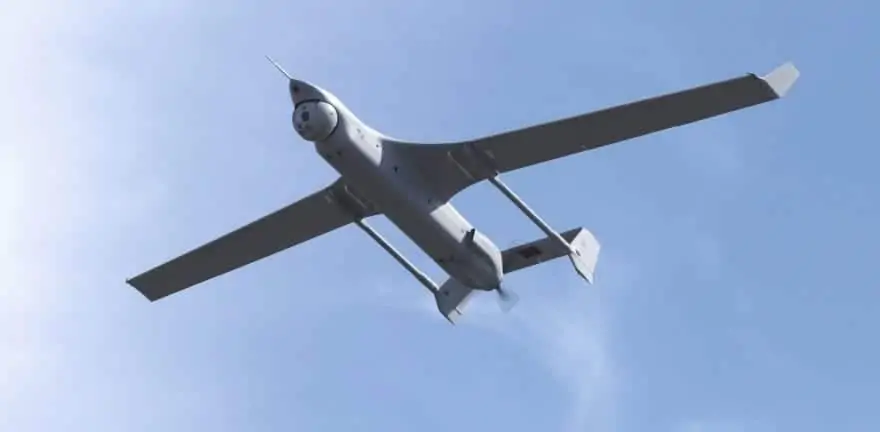 Logos Technologies has announced that the Redkite-I, a wide-area motion imagery (WAMI) system designed for the Insitu Integrator unmanned aircraft system (UAS), successfully completed its final flight test at the Insitu flight test facilities in Boardman, Oregon.
The lightweight WAMI sensor successfully demonstrated complete end-to-end functionality, including highly stable imagery, live WAMI streaming, vehicle tracking, and real-time forensics. As a result of this validation, Redkite-I will now be added to the Insitu catalogue of sensors available for the company's tactical UAS.
"This is a major milestone, both for us and for Insitu," said John Marion, President of Logos Technologies. "For the first time ever, customers of the Integrator UAS will be able to have a lightweight WAMI capability with their tactical, unmanned aircraft."
WAMI systems are powerful real-time imaging sensors that have typically flown on larger aircraft or aerostats. But thanks to the extensive engineering experience of Logos Technologies, Redkite-I weighs less than 25 pounds, or 11 kg, and is compact enough to be integrated into the payload bay of the Integrator.
When flying at 12,000 feet AGL, the Redkite-I WAMI system:
Continuously images a city-sized area in real time, with medium resolution;
Automatically processes imagery for easy cross-referencing and cueing of other sensors;
Records and stores up to eight hours of WAMI data aboard the UAS; and
Provides immediate access to multiple areas of recorded imagery for real-time forensic analysis.
Many countries, including the United Arab Emirates (UAE), The Netherlands, Canada, and Poland, either currently operate or have ordered the Insitu Integrator or its U.S. government cousin, the RQ-21A Blackjack. These customers will now have the option to add a high-performance WAMI capability to their unmanned aircraft operations in support of critical missions.
"Insitu is proud to work with Logos to solve the 'soda straw' problem that has challenged the FMV industry since its inception," said Don Williamson, Vice President and General Manager Insitu Defense. "Our engineering teams did an outstanding job collaborating to bring new technology that will deliver better results for both our defense and commercial customers."