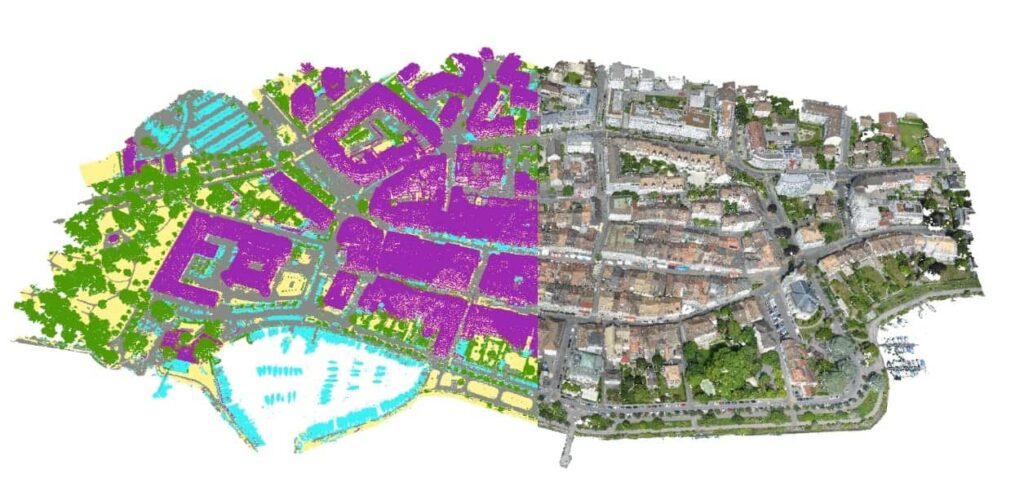 Pix4D has announced that it has released version 4.0 of the company's Pix4Dmapper software, which introduces supervised machine-learning point cloud classification. The announcement was made at the INTERGEO technology conference.
The new Pix4D software, which processes image data captured from unmanned aerial vehicles (UAVs), automatically classifies a dense point cloud into five groups: ground, road surfaces, buildings, high vegetation and human-made objects. The Pix4D development team has improved the processing speed of generating 3D textured mesh, especially the tiled level-of-detail (LoD) mesh. According to the 24 projects tested by Pix4D, generating a tiled LoD mesh is now 680% faster and saves 89% of the processing time.
Pix4Dmapper 4.0 also supports all the latest drone cameras pre-calibrated, including the DJI Spark. Drone pilots can take advantage of automatic processing for mapping missions. This can be achieved by dragging the images into Pix4Dmapper and using the camera settings automatically detected by the software.
Pix4Dmapper 4.0 allows users to easily deactivate the license tied to certain inaccessible computers and keep full control of the floating Pix4Dmapper license at all times.