FT Technologies, a leading developer of high-performance Acoustic Resonance wind sensors, has partnered with Unmanned Systems Technology ("UST") to demonstrate their expertise in this field. The 'Silver' profile showcases how their compact, lightweight anemometers can be utilised in a wide range of meteorological applications in the defense and aerospace sectors, such as on board unmanned vehicles and at UAV (unmanned aerial vehicle) ground launch and recovery stations.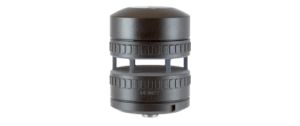 The FT742 is FT Technologies' newest and most accurate wind sensor. Capable of measuring wind speeds up to 75m/s, it features an innovative design that incorporates a series of "turbulators" to condition the air flow for optimal operation. With a lightweight, anodized aluminum construction that is corrosion-resistant and sealed to IP66/67 standard, and incorporating a powerful thermostatically-controlled de-icing system, the FT742 is a rugged maintenance-free sensor that operates to the highest standards even under the most extreme of conditions.
The FT742-SM (Surface Mount) version features a built-in compass and is designed to be integrated onto moving vehicles. Small, low power, extremely rugged, and weighing only 252g, the FT742-SM has been used as a pitot tube replacement on fixed-wing UAVs, and is also ideal for station-keeping and hovering on quad-rotor UAVs, as well as dynamic positioning control in gusty and turbulent environments.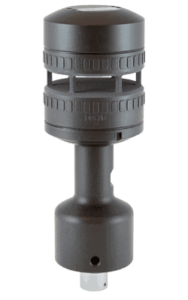 The FT742-DM (Direct Mount) version has been designed to mount on a standard 33.7mm pipe. With a 12-30VDC power supply range, the DM is ideal for permanent, portable or rapidly-deployable weather stations used to monitor wind speed and direction conditions for UAV take-off and landing.
All FT Technologies wind sensors are powered by Acu-Res®, the company's patented solid-state technology for measuring wind speed and direction. Acu-Res® provides a stronger signal and thus more reliable data, and also features automatic compensation for temperature, humidity and pressure to maintain maximal response. The powerful Acu-Res® software also monitors the quality of the data, continuously checks the health of the sensor's sub-systems and dynamically controls the heater power to maintain ice-free operation.
To find out more about FT Technologies, please visit their profile page:
https://www.unmannedsystemstechnology.com/company/ft-technologies/