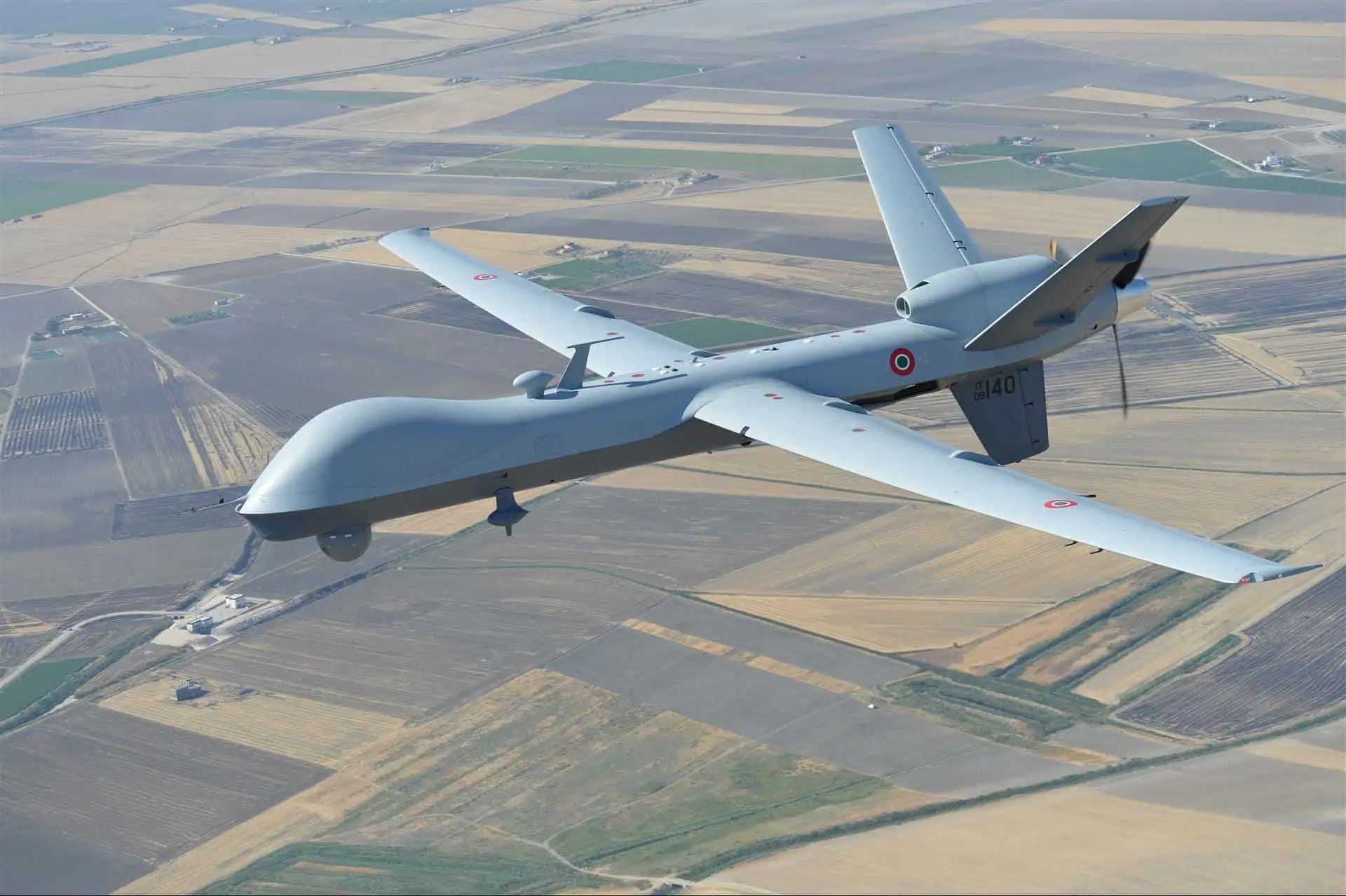 General Atomics Aeronautical Systems, Inc. (GA-ASI) has announced that the U.S. Department of Homeland Security (DHS)/Customs and Border Protection (CBP) has released its newest flight software which fields GA-ASI's proprietary Automatic Takeoff and Landing Capability (ATLC) system. The ATLC system is designed to increase safety and efficiency of air crews. This release allows CBP to realize a major capability milestone following the upgrade of its operational Predator B/Guardian aircraft fleet with other advanced equipment.
"We are very pleased that CBP has integrated this new capability for its Predator B Guardian aircraft, upgrading it with a mission-proven ATLC system that provides significant efficiencies through reduced pilot workload and streamlined training," said Linden Blue, CEO, GA-ASI. "The incorporation of ATLC also will improve Predator B's landing precision and safety by reducing the number of hard landings due to environmental factors."
In concert with the ATLC upgrade, GA-ASI is equipping CBP's Predator B aircraft fleet with its heavyweight Trailing Arm Main Landing Gear (TAMLG).
The design of the ATLC system for CBP's Predator B aircraft was leveraged directly from the well-proven Automatic Takeoff and Landing System (ATLS) on the Gray Eagle unmanned aircraft system, which has logged tens of thousands of successful automatic takeoff and landing events with the U.S. Army.
The multi-mission Predator B is a long-endurance, medium-high-altitude RPA that can be used for surveillance, military reconnaissance, and targeting missions. The current aircraft configuration features an extensive payload capacity (850 lb/386 kg internally, 3,000 lb/1361 kg externally), a maximum gross takeoff weight of 10,500 lb/4763 kg, a Honeywell turboprop engine, a maximum altitude of 45,000 feet/13716 meters, and flight endurance up to 27 hours. The standard payload configuration includes a high-definition, optical Infrared (IR) video system and a high-resolution ground imaging radar (Synthetic Aperture Radar). The radar also has Ground Moving Target Indicator (GMTI) and Maritime Wide-area Search (MWAS) modes.
CBP and NASA have employed Predator B operationally since 2006. The aircraft also is operational with the U.S. Air Force, Royal Air Force, and French Air Force as MQ-9 Reaper, with the Italian Air Force as MQ-9, and recently has been acquired by the Spanish Air Force.