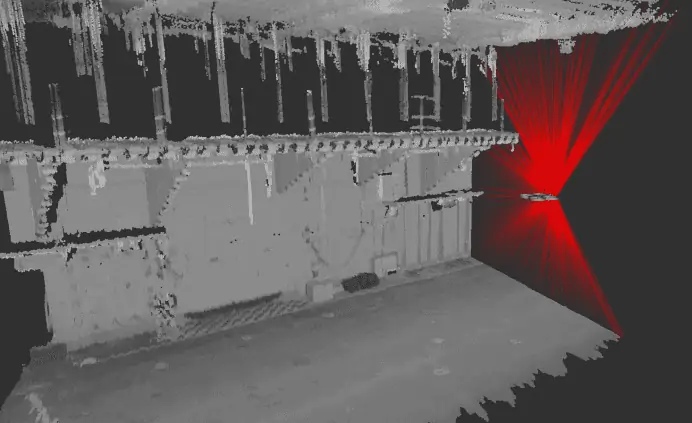 Blue Bear Systems Research has confirmed that it's 'RISER' miniature rotary Unmanned Aerial System (UAS) has successfully completed an interior inspection of HMS Illustrious (R06), a Royal Navy aircraft carrier.
Blue Bear engineers conducted the trials, in partnership with CREATEC and Lloyd's Register, demonstrating how automated unmanned systems can safely navigate and fly inside ships for inspection.
Dr Ian Cowling, Technical Director at Blue Bear, said "These trials successfully demonstrated the potential for this technology within such a challenging environment and it was fantastic to see the system perform but also for our partners BP and Lloyds Register to get excited by the potential of this new capability".
Inspecting large structures, such as cargo and hangar spaces, takes significant amounts of time and is often dark, unpleasant and dangerous. The RISER system enables remote repeatable inspection and storage of the data for future interrogation. Even in difficult and light deprived areas, the RISER inspection systems allowed current and potential damage inside the ship to be identified and assessed, which could ultimately cost millions in loss of revenue whilst the ship is unused, due to inspection and repair.
Moreover, the UAS, developed between Blue Bear and CREATEC, is a highly automated system designed to operate in complex indoor environments, and perform tasks not possible with existing platforms. The system combines a rotary Unmanned Aerial System, with novel flight management and navigation systems, to address the problem of access, while improving speed and accuracy of surveys. Ultimately, this is a huge escalation in UAS capability, allowing maritime and aero systems to perform better than they ever have before.
These trials were facilitated by NCHQ as part of the Unmanned Warrior 16 activities.