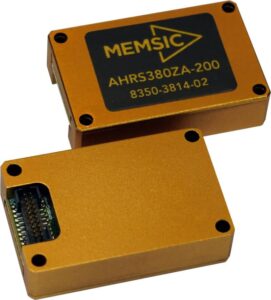 MEMSIC Inc., a provider of high performance MEMS sensing solutions for unmanned systems, have partnered with Unmanned Systems Technology ("UST") to demonstrate their expertise in this field. The 'Silver' profile showcases the company's core products that are suited to a broad range of unmanned systems applications.
The IMU380ZA-200 is a miniature inertial measurement system designed for embedded applications in demanding environments. This lightweight, low-profile IMU offers precise and reliable dynamic measurements.
The VG800CA-200 combines advanced MEMS rate gyros and accelerometers into a powerful angle and acceleration measurement solution. It can be configured as a high performance IMU for integrated navigation systems, or as a vertical gyro for stabilization and control applications such as data acquisition and unmanned vehicle control.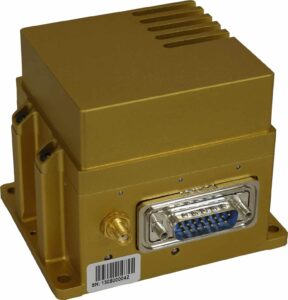 The AHRS380ZA-200 is a miniature attitude and heading reference system designed for demanding embedded control and navigation applications. The system boasts high performance and accurate measurements even in harsh environments.
The NAV440CA-400 is a rugged and compact GPS-aided AHRS and navigation solution. The system combines high-performance MEMS sensors, magnetometers, and a GPS receiver and is and is suitable for a wide range of mission-critical applications.
To find out more about MEMSIC, please visit their profile page.