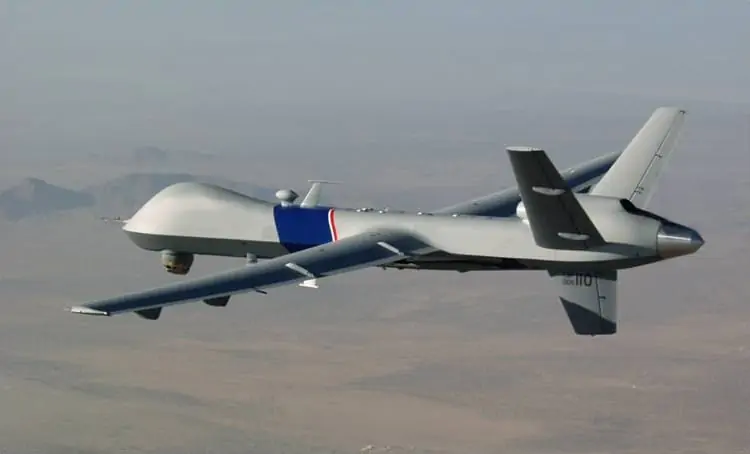 General Atomics Aeronautical Systems, Inc (GA-ASI) has announced that MQ-1 Predator® and Predator B/MQ-9 Reaper remotely piloted aircraft successfully supported local law enforcement officials in their efforts to find a missing mountain biker who was stranded and injured in the Lincoln National Forest in New Mexico last October.
Operated by the U.S. Air Force's 49th Wing at Holloman Air Force Base, Predator and Reaper RPAs launched on October 25th and worked together to expedite the search for the missing person, a German national. The aircraft significantly narrowed the search area and enabled law enforcement personnel to focus on areas where the missing biker would most likely be found. This rescue mission follows a similar one successfully conducted by Holloman-based Air Force Reaper crews in response to kayakers that were reported missing in New Mexico in April 2012.
"These recent rescues represent continuing examples of the life-saving capabilities that these multi-mission aircraft demonstrate both at home and abroad," said Frank Pace, president, Aircraft Systems, GA-ASI. "Every second of every day, over 54 Predator/Gray Eagle®-series aircraft are airborne worldwide and have been repeatedly successful in search and rescue missions when called upon."
Overseas, the Italian government has likewise recognized the merit of leveraging Predator-series aircraft for search and rescue missions. Following successful deployments to Iraq and Afghanistan, and support to NATO operations in Libya, Italian Predators and MQ-9s have been operated in civilian airspace to aid in rescuing those attempting to cross the Mediterranean Sea in makeshift boats from Northern Africa to Italy. The aircraft are playing integral roles in Operation Mare Nostrum's team that also includes Italian helicopters and naval vessels, which commenced in October following several incidents involving tragic loss of migrant lives. The Italian MQ-9's search and rescue capabilities soon will be augmented by the addition of a new Maritime Wide Area Search (MWAS) mode for its Block 30 Lynx® Multi-mode Radar.
"We are pleased to provide the Italian Air Force with this Quick Reaction Capability for Operation Mare Nostrum," said Linden Blue, CEO, GA-ASI. "Featuring a 30-degree per second scan rate, with algorithms optimized for detecting small vessels, Lynx with MWAS mode is the ideal sensor for detecting and imaging very small vessels such as makeshift boats used by the migrants in various weather conditions."