Webinar Details
Hosted by OxTS
October 13, 2021, 13:00 (UTC)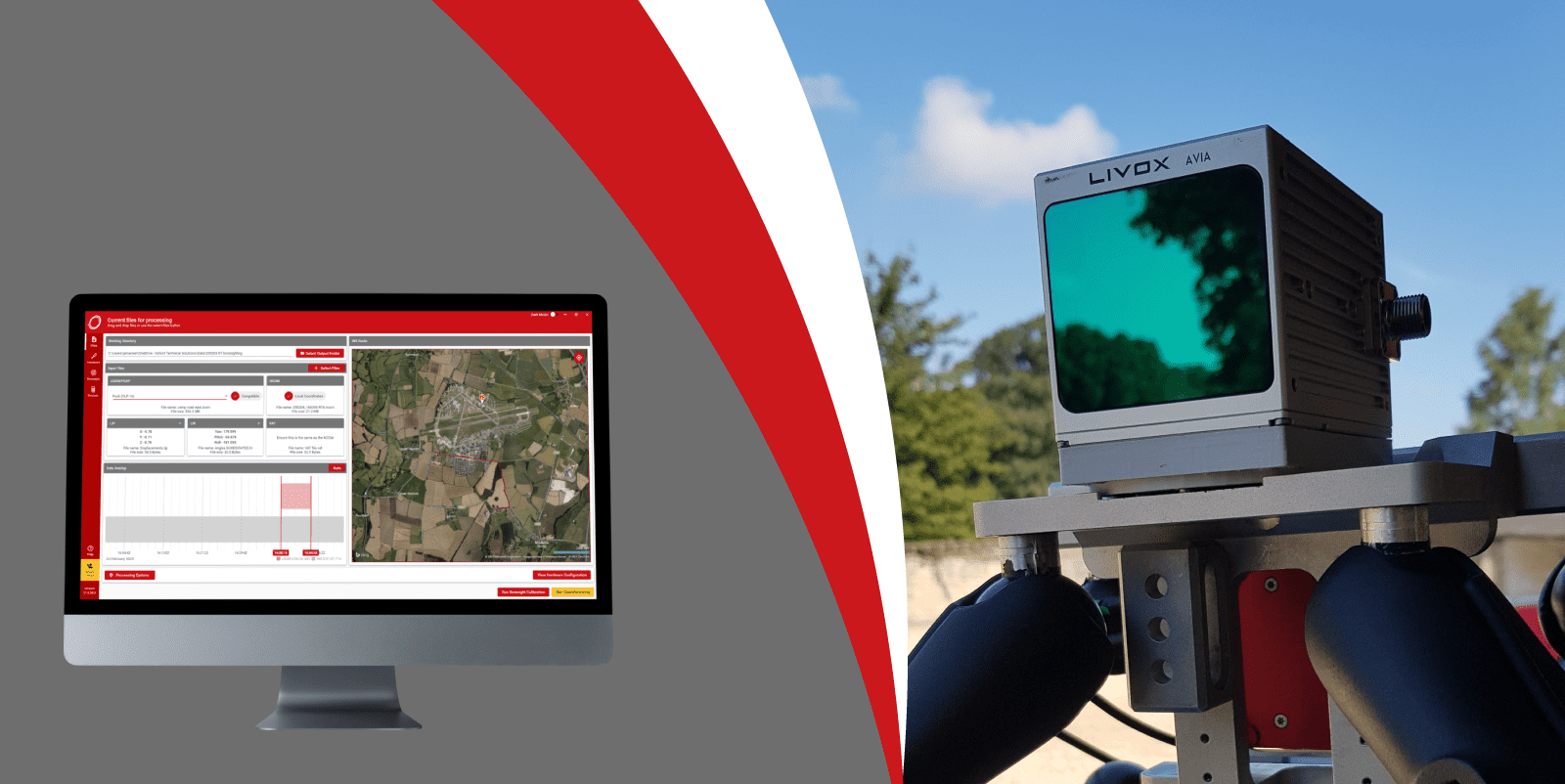 OxTS Georeferencer fuses position, navigation and timing (PNT) data from OxTS Inertial Navigation Systems (INS) with raw LiDAR data to output highly accurate 3D pointclouds.
In September 2021, OxTS released version 1.5 of OxTS Georeferencer.
This version of OxTS Georeferencer increases the number of pre-integrated LiDAR sensors through the integration of the Livox family of LiDAR sensors. As well as the integration of several Livox sensors, OxTS Georeferencer 1.5 also sees the introduction of the Velodyne HDL32.
At 14:00 hrs (BST) on Wednesday, 13th October 2021, join Jacob Amacker, Product Engineer at OxTS as he introduces the latest enhancements to OxTS Georeferencer.
During the webinar Jacob will cover several key topics including:
The new LiDAR integrations now available within OxTS Georeferencer
How OxTS Georeferencer improves the LiDAR survey experience – every step of the way
How boresight calibration can help enhance pointcloud accuracy and why accuracy diagnostics matters
What the future holds for OxTS Georeferencer
The webinar is free to attend and all registrants will receive a copy of the recording after the event.