Webinar Details
Hosted by MicroDrones
May 5, 2021 - Available on Demand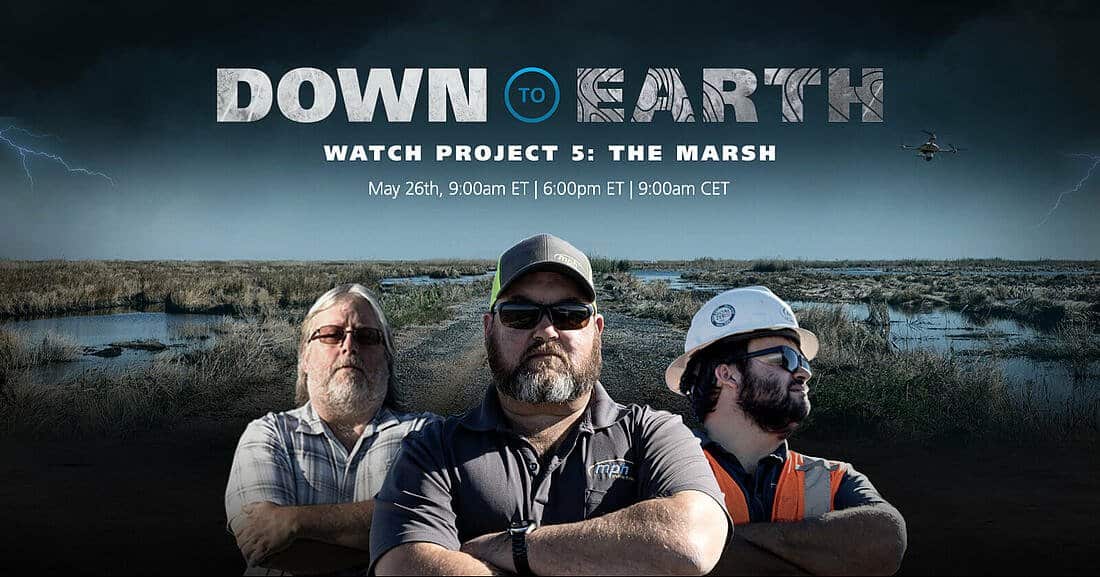 Surveying Marsh Restoration with Drone LiDAR
Coastal Louisiana faces one of the highest land loss rates in the world due to both natural and manmade factors.
To help prevent further land erosion, extensive coastal protection and restoration plans are underway. Part of these efforts include Marsh Creation projects, to quickly restore wetlands, expand habitats and help prevent future land loss.
Morris P. Hebert, Inc. (MPH) was tasked with surveying over 200 acres of a marsh restoration project to analyze pre and post conditions. They'll need to determine if quantities of fill material meet the design specifications that were set forth for the restoration.
Set in the remote wetlands of the Cameron-Creole basin, this 3-part series of Down to Earth follows the MPH team as they deploy drone LiDAR and the use of an airboat to conduct the survey with minimal environmental disturbance.
Limited access, isolated conditions and recent hurricane damage are just a few of the challenges facing the crew in this next installment of Down to Earth.
"Down to Earth" is a reality series that shows how real surveyors collect data and turn it into real deliverables, despite challenging terrain, rough weather, and hidden dangers.
This webinar will feature the first 3 episodes of Down to Earth: The Marsh, as the hosts and stars of the episode review mission planning, data capture and analysis of the final deliverables.
In this presentation we cover:
Learn about the services offered by Morris P. Herbert, Inc.
Highlight how MPH is using drone surveying equipment to analyze marsh restoration
Watch Episodes 1 – 3 of Down to Earth, The Marsh
Review the Microdrones workflow and analyze the final deliverables
See if the MPH team can overcome the challenges in the wetlands and complete the marsh restoration survey. REGISTER NOW >