Webinar Details
Hosted by ROBO Business Direct
November 17, 2021, 18:00 (UTC)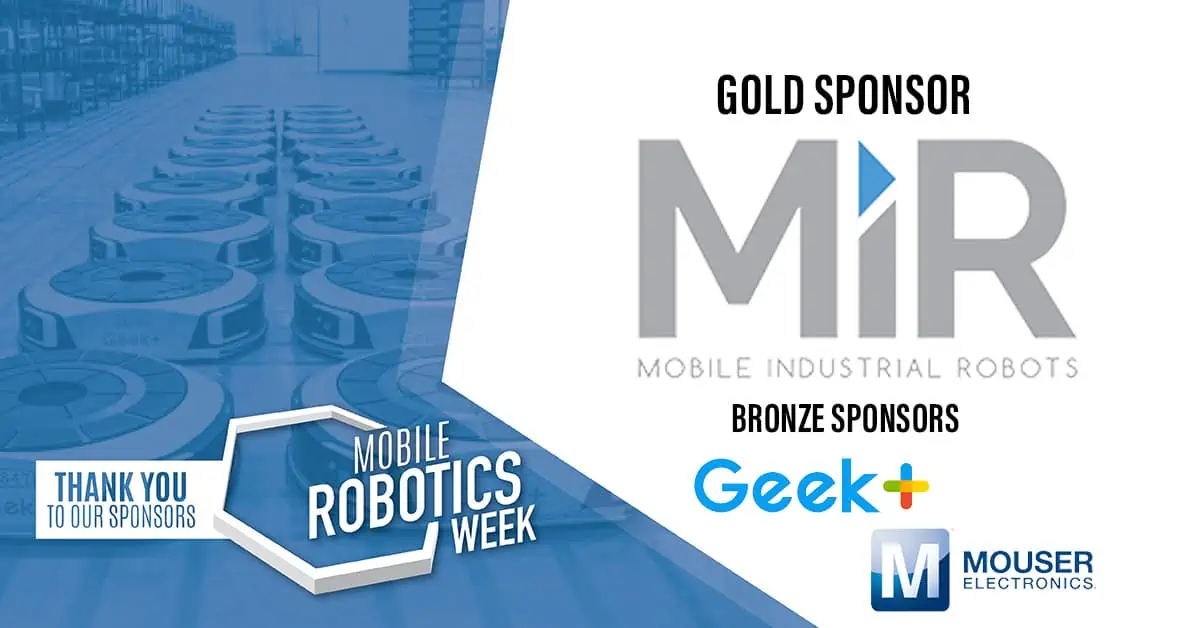 Commercial class autonomous mobile robots (AMRs) are widely available at this time for use in indoor environments, both as dedicated solutions for specific applications, and as "open", customizable platforms designed to serve a variety of needs. These systems autonomously navigate operational environments while carrying some type of payload or sensor package suitable to their application.
At this time, there exists a rapidly growing number of companies who have adopted autonomous mobile robots in their warehouses and distribution centers, where they have delivered real business value as an efficient, robust and flexible solution for many applications. Many of these firms deployed AMRs on a trial or project basis, and are now considering more strategic, scaled rollouts. For non-adopters, too, the issue of scaling AMRs from pilot projects to autonomous fleets is a key concern. In this In this Autonomous Mobile Robotics Week roundtable discussion, attendees with learn from solutions providers and industry experts about critical AMR scaling challenges and solutions. Topics include:
Integration with existing infrastructure
Interoperation with existing automation processes
Configuration and deployment
Fleet management and pick optimization
Safety, security and control
Failover and intervention management
Monitoring, auditing and analytics
Speaker:
Matt Charles – Sales Director Midwest & Canada, Mobile Industrial Robots Inc.
Matt Charles is the Sales Director for MiR responsible for Midwest US & Canada. Over the past 10+ years he has been involved in all aspects of robotic deployments for industrial manufacturing and warehouse automation projects. His passion is in solving customer's intralogistics challenges with mobile robotics and connecting them with the best partner for the application.