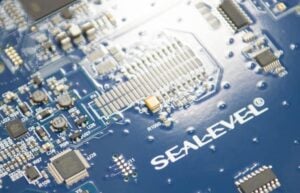 Sealevel Systems has released a white paper that details some of the thermal management challenges faced by designers of industrial computing systems, and how these challenges may be solved during the design process. Computing systems found in industrial grade drones and robotics are frequently subject to environmental extremes such as high temperatures, which can affect operational reliability if not addressed.
Read the full whitepaper on Sealevel Systems' website here
The white paper covers:
Gathering information on specific temperature extremes and cycling
Component selection and circuit placement
Heatsinking high-power components
Enclosure design
Thermal simulation
To find out more about design techniques that allow industrial computer systems to meet strict thermal requirements, read the full whitepaper here.