The following opinion piece by David Swanston at Shield C-UAS Solutions discusses the requirement for C-UAS training to address growing threats to airspace security as the unmanned market continues to expand.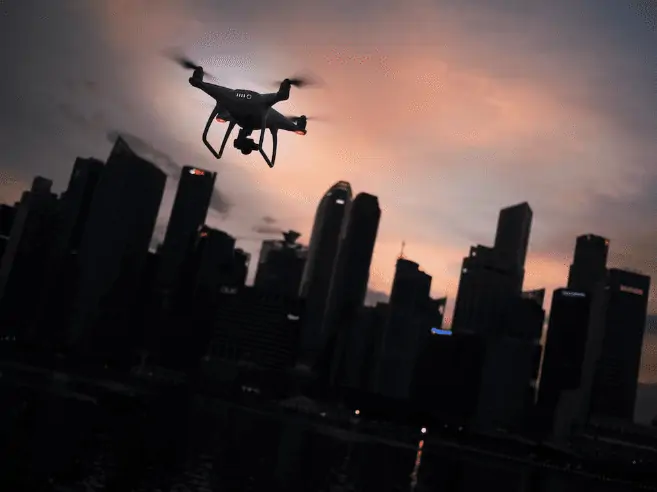 How Training will be a Key Enabler in Securing the Future Air Picture
The security picture is changing. Slowly but surely Unmanned Aerial Systems (UAS) are becoming integrated into our everyday lives and will change so many aspects of our lives for the better. However, with any new technology, from the stone ax, the bow and arrow, nuclear fusion and drones, human beings will always leverage new technologies over each other.
So what can be done? Central to any security strategy, policy or action is a well trained workforce. A workforce who have the key skills and knowledge to understand airspace security and act effectively to keep what is most precious to an organization, safe.
To support those reading this article who may be new to the topic or C-UAS and airspace security, we will answer a logical first question.
What is airspace security?
The use of UAS over the next 5-10 years will explode. The UAS market is set to become a multi billion £/$ business. We will see so many aspects of our daily lives made better by an unmanned platform. From deliveries, transport, supply chain and maintenance, the opportunities are going to be endless. However, as with any emerging technology, there will always be those who see to exploit it for their own means. Therefore, society must be proactive in developing their security to manage this risk.
But what is airspace security? To answer the question, we asked Craig Kubala of Imperative systems to comment. He states 'Airspace security is the proactive security measures taken by an authority to achieve situational awareness while having the ability to affect the airspace above and around them. This is achieved through the use of multiple technologies augmenting properly trained personnel, while having the legal authority and capability to rapidly shape and affect the airspace as needed'.
As you can see, airspace security is not a 1 dimensional problem. Security risk holders must now look to the skies and understand their air picture. Unmanned platforms can travel at speed, from cover and enter your airspace in the blink of an eye. As Casey Flanagan President of AeroVigilance and ex FBI C-UAS programme member highlights, 'as our society and technology have evolved, so have the major tenets of physical security. Gates, guns, and guards are no longer sufficient for physical security. Airspace awareness should now be integrated into the physical security framework for critical infrastructure, mass gathering locations such as stadiums, and any business seeking to protect their IT infrastructure or intellectual property'.
As has been highlighted above, airspace security risk mitigation should become part of all organizations protection strategy. We have a clear opportunity to proactively secure our airspace before an incident occurs. We must make it increasingly difficult for those who will look to exploit UAS for nefarious activities to gain the upper hand.
How is the air picture going to evolve over the next 5-10 years?
It is has been widely published and shared that there could be 900'000+ drones operating in the UK by 2030. Widen that lens on a global scale and the numbers become mind blowing. Large organizations have begun their journey to capitalize on this market.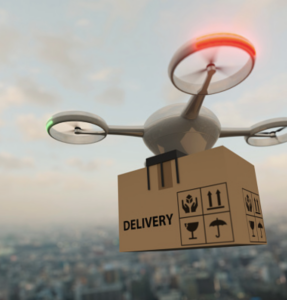 Yet as the skies become more congested, so will the policing challenges. If you look at the traditional road system, we have a wide variety of physical, human and technological systems and operations in place to maintain order. Yet as Craig Kubala states, ' the amount of industrial Commercial Off The Shelf (COTS) UASs in the airspace will dramatically increase within the next 10 years. Unfortunately we don't have the policies, man power nor infrastructure required to provide the COTS UAS air traffic controlling/tracking needed. There is a real need for C-UAS policing of the airspace to protect legitimate users from the nefarious actors that will ultimately use this congested airspace to hide their actives.'
At Shield we are genuinely excited about the future of unmanned solutions. Yet, human beings historically do not like operating in congested and contested environments. Airspace regulations and legislation that are behind the drag curve, will enable actors to exploit the inevitable loopholes. Our operational experience has also pointed to the hesitancy in the market to train security risk holders in airspace security. Shield believes that now is the time to be proactive and enable your organization to be forward leaning into the future of airspace.
Why should organizations invest in C-UAS training and what are the tangible benefits to it?
There are three key benefits to investing in C-UAS training. Maintaining the security of your people and assets, profit, and revenue protection. At Shield, we are driven by our operational experience and what can happen to your people or assets when UAS are used by nefarious characters. We believe that people are the most precious assets to an organization, and it is those people who are also key to securing your airspace. Their knowledge, skills and decision making is the difference between a C-UAS strategy working and failing. While on operations we have seen first hand how even the best C-UAS systems in the world are limited by poorly trained personnel. No one would invest in a new IT suite without training their team on how to use it and importantly, how to maintain its security and resilience.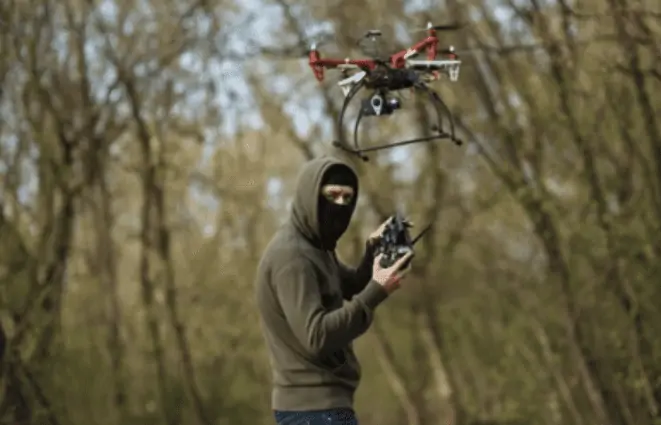 This point is further explored by Casey at AeroVigilance 'Training provides the employees with consistent knowledge of the drone threat, legal and risk management considerations, and operational response procedures to drones that are believed to be a credible threat. The consistent application of skills learned in training will increase self-confidence in performing the mission, as well as drive collaboration and innovation in this emerging industry'.
The final remark from Casey has also been a key area of development for Shield. Enabling airspace for profit is a gold rush waiting to happen. The unmanned market for deliveries, taxis, supply and many more is on the brink of exploding. People and their expertise will be central to successfully exploiting this opportunity and only those with the right level of training and expertise will be able to unlock its full potential.
Concluding thoughts:
Casey at AeroVigilance sums up the article, 'Prior to the importance of the Internet to business, companies did not worry about cyber security, now it is an integral part of any business security infrastructure. 'Drones are set to make a similar impact on our society, and businesses will need to again evolve to meet this potential security threat'.
We have seen time and time again that people can either be your biggest asset or biggest liability. If airspace security or airspace utilization is an area you want to invest in, training is the first step.
This article was written by David Swanston of Shield C-UAS Solutions, in partnership with Casey Flanagan, Founder and President of AeroVigilance and Craig Kubala, Director of C-UAS Training and Ops at Imperative Systems.