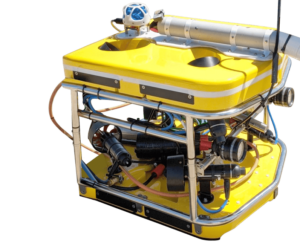 Advanced Navigation has released a case study detailing how its Subsonus USBL underwater acoustic positioning system has been integrated into a small-scale survey ROV (remotely operated vehicle) deployed by international subsea services organisation DOF Subsea.
Read the full case study on Advanced Navigation's website here
The case study covers:
The challenges involved in surveying subsea gas and LPG pipelines with an ROV, particularly in shallow waters
The advantages of the Subsonus USBL, including its small size, system accuracy and error correction, and full INS capability
How the Subsonus was integrated into the ROV, along with a Doppler Velocity Log (DVL)
The results, showing improved and cost-effective USBL positioning performance
The miniature and easy-to-deploy Subsonus is an ideal positioning solution for small ROVs, and can be installed without significant modification to the vehicle. To find out more, read the full case study on Advanced Navigation's website.