Maxtena is a world leader in the development of wireless communications and RF solutions for terrestrial and satellite-based networks. UST is delighted to welcome Maxtena on board as a supplier partner, and we will be highlighting their unique solutions and capabilities across our channels over the next 12 months.
We've just launched Maxtena's UST supplier profile, which has been written and built by our team in collaboration with the company. The Silver profile showcases their high-performance GNSS antennas designed for unmanned systems operating on land, in the air and at sea, including UAVs (unmanned aerial vehicles), UGVs (unmanned ground vehicles) and USVs (uncrewed surface vessels).
Read on to find out more: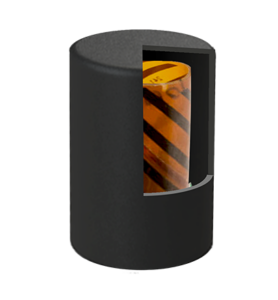 Maxtena's patented Helicore technology provides a versatile and low-cost platform for rugged GNSS antenna products, optimizing critical design parameters including pattern, polarization purity, efficiency and size. Helicore uses air as the dielectric core, enabling a stable and high-yield manufacturing process and minimizing the typical losses seen in ceramic materials.
Helicore designs integrate active circuitry and filtering into the antenna, and push the limits of axial ratio, bandwidth, and pattern stability. Other key benefits of Helicore technology include:
Smaller and lighter compared to ceramic solutions
Ground plane-independent designs
Excellent axial ratio at lower elevation angles, leading to significant multipath rejection
Easily meets 200 V/m and 50 V/m susceptibility requirements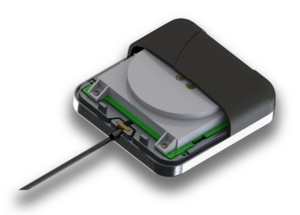 Maxtena has also combined new advanced materials and a unique dual-feed configuration to create conformal wave antenna solutions that provide a number of advantages over traditional ceramic single- and dual-feed technology.
The novel materials feature the optimum dielectric properties required to achieve the highest bandwidth and greatest efficiency, while minimizing size and weight. These materials also behave like plastics, providing superior versatility during the manufacturing process and making them ideal for challenging embedded GNSS applications with full coverage.
Maxtena's conformal wave solutions provide a number of advantages for GNSS applications:
Superior axial ratio for full upper hemisphere coverage across all frequencies
Stable phase centre variations across all frequencies
Superior rejection of cross-polarized signals and multipath components at low elevation angles
Excellent L-band corrections performance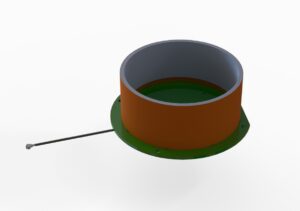 Maxtena also specialize in the design and development of bespoke antenna and RF solutions to suit a wide range of UAV and autonomous vehicle applications. With an expert engineering team located across three continents, the company uses their extensive experience to provide world-class engineering design and support services.
Thanks to powerful state-of-the-art EM simulators, Maxtena can cut design life cycles to a minimum, resulting in rapid turnaround. Every aspect of the electrical design is considered, from the geometry and material characteristics of antenna enclosures to the effects of parasitic reactance on printed circuit board traces.
To find out more about Maxtena and their rugged GNSS antennas for drones and unmanned systems, please visit their profile page: https://www.unmannedsystemstechnology.com/company/maxtena/