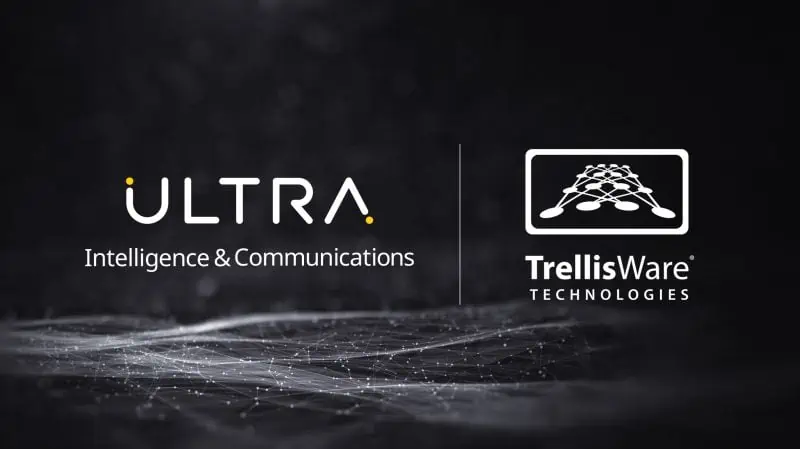 TrellisWare Technologies and Ultra Intelligence & Communications (Ultra I&C) have formed a strategic partnership to provide "Fight Tonight" Tactical Edge Range Extension the US Department of Defense (DoD).
Under the agreement, TrellisWare TSM waveform will be added to the waveform portfolio of Ultra I&C's newly released, sixth generation Orion Line-of-Sight (LOS) family of radios (ORION Gen 6) designed for mobility, waveform flexibility, AI-Defined Networking (ADN) and advanced anti-jamming capabilities, to provide resilient connectivity on today's battlefield.
The TSM waveform will be available on Ultra I&C's Orion Gen 6 dual-channel radios, out-of-the-box providing over-the-air interoperability with US Army TriLOS and USMC LRS (AN/GRC-262), translating into the ability to extend the tactical edge over greater distances with the smallest electromagnetic signature.
This partnership will allow the end-user to take advantage of unparalleled operational flexibility, adaptability, and resiliency without compromise on performance in any type of operational environment.
Alain Cohen, President of Ultra I&C's Communications unit, said; "Today, we are strengthening our partnership with TrellisWare whose waveforms have been battle proven at the tactical edge."
He continued; "We look forward to demonstrating our new [Gen 6] line of radios, which will bring the same legendary reliability, survivability and throughput as the currently fielded 5th generation Orion radios [AN/GRC-262], but with more simplicity, flexibility, mobility, and LPI/LPD features."
Customers in the U.S., but also internationally, will now benefit from a more open and powerful tactical communications platform that brings the best of the market onto a single, multi-waveform, multi-band (L, S, and C) solution.
"TrellisWare is excited to team with Ultra I&C to integrate our TSM® waveform into their ORION Gen 6 family of radios, allowing users to experience a wider range of options to meet their communications needs," added Metin Bayram, President and CEO of TrellisWare.