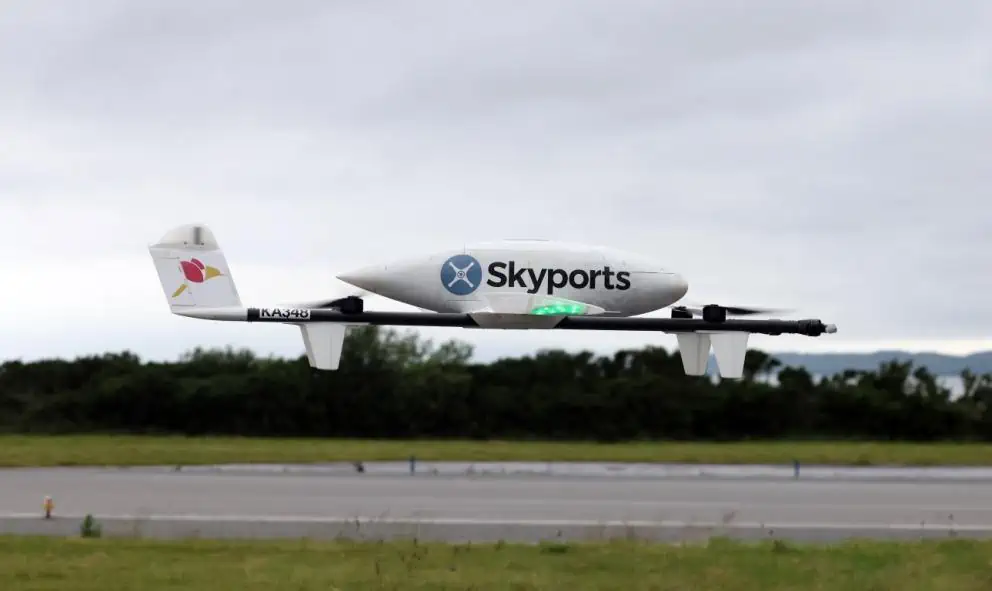 Argyll and Bute Council's pilot project to deliver school meals by drone has won a COSLA 2023 Excellence Awards in the Service, Innovation and Improvement category.
The 2022 pilot project aimed to test the use of drones to reach rural and remote schools that currently rely on traditional methods of transport to deliver school meals including taxis, ferries and vans.
COSLA is the voice of Local Government in Scotland and works with councils to improve services.
In a UK first, Argyll and Bute Council teamed up with leading drone specialists Skyports last year, to trial the use of Unmanned Aerial Vehicles (UAVs) in delivering school meals.
Flying from Oban Airport, the trial involves delivering meals freshly prepared in Park Primary School in Oban to Lochnell Primary, 1.5km away.
Following the success of the pilot project, further trials to help establish additional use of drones across remote and rural parts of the area will take place later this year.
Drones are an environmentally efficient way of travelling as they do not burn fossil fuel and in some of our rural or island schools it can be challenging to recruit catering staff.
The council has ambitious plans to create the UK's first unmanned aerial vehicle (UAV) logistics and training hub at Oban Airport through its Rural Growth Deal. The first phase of this has received planning approval.
Councillor Robin Currie, Leader of Argyll and Bute Council, said; "Congratulations to everyone involved in this ground breaking project. It was a great pleasure for me to be present at the Award Ceremony and see our staff recognised for their great work. We are incredibly proud to be the first council to deliver school meals by drone and our ambitions don't stop there. 
"Our geography here in Argyll and Bute, and ongoing budget cuts means that it's essential to keep developing innovative solutions to deliver services to our remote and rural communities. We look forward to exploring further use of drone technology as our plans for the logistics and training hub progress."