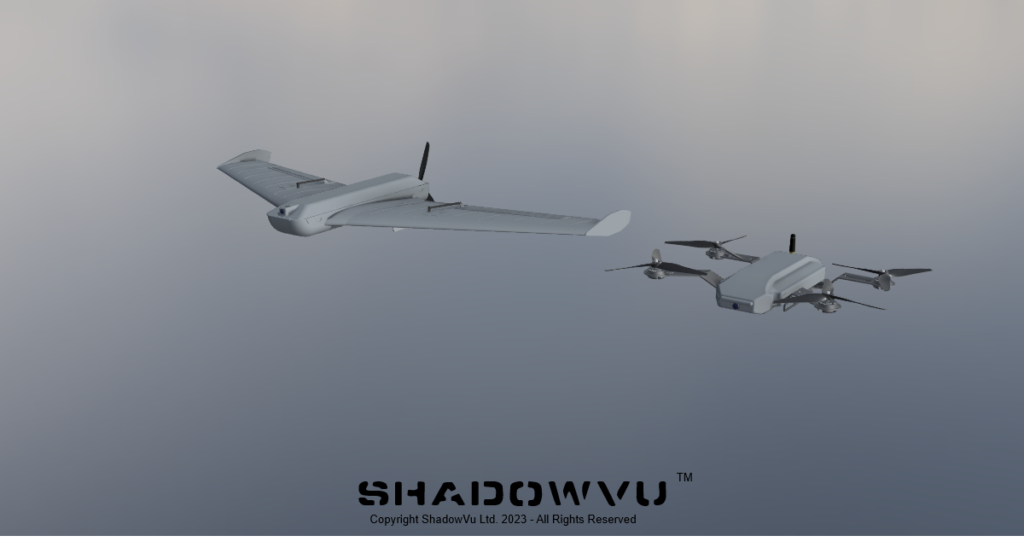 ShadowVu Ltd, based in Oxfordshire in the UK, has revealed some of the results from the company's studies into Ultra-High Volume One Way Suicide Drones.
Studies included:
The production UAVs (or FPV drones) in very high volume
The use of a minimum of 85% sustainable materials
A minimum of 85%+ of all parts to be manufactured in-house
Disposable per unit cost (circa $£€100)
An open electronics platform for third party integration
A closed loop supply chain within NATO countries
ShadowVu Ltd has now revealed the results of these studies, in the form of the FW1 (Fixed-Wing UAV) and the QC1 (Quad Copter).
These two prototype designs are for military applications under NATO Class one to three. They can be put into production rapidly to aid current conflicts, with professional and consumer models following on. Both are designed for multi-mission payloads that can easily be adapted and will require little-to-no set-up out of the box.
The FW1 and QC1 look like ordinary drones, however according to the company, the following statistics are not currently seen in the global drone industry:
20 parts every one minute
Assembly times of one every three minutes
Up-to 10 million units per year*
ShadowVu Ltd's production methods and FW1 and QC1 technical details are still under wraps. However, ShadowVu Ltd's Founder, Jim Thomson is very confident that all the manufacturing can be completed under one roof, in a single dedicated factory.
As a start-up, ShadowVu Ltd is open to discussions with interested parties within the NATO family, as well as potential partners and investors.
Find suppliers & manufacturers of Tactical Drones & UAS >>
*numbers extrapolated from individual production methods