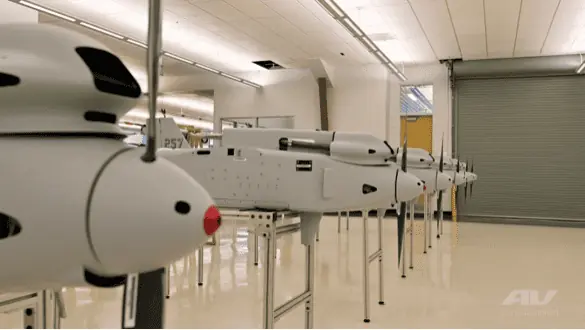 Currawong Engineering will continue its partnership with AeroVironment Inc. by providing the next batch of High-Performance Velocity Electronic Speed Controllers (ESC) for the company's JUMP-20 unmanned aircraft system (UAS).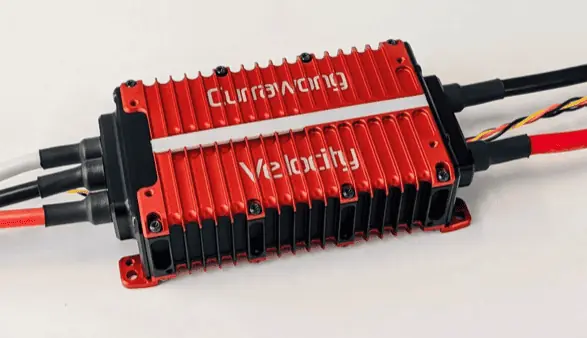 The Velocity H-Series ESC provide unparalleled vertical take-off and landing reliability and high performance thanks to its thermal management, low impedance MOSFETs, heavy copper PCBs, ceramic capacitors and conformal coating for weather resistant durability.
With the JUMP-20 capable of achieving 14+ hours of endurance flight and carrying a payload up to 13.5kg (30 lb), the quality of the ESCs powering the electric motors is paramount given the mission-critical nature of its operations. Currawong and AeroVironment celebrate a years-long relationship that has delivered the JUMP-20 UAV with unrivaled performance, reliability and competitive advantage.
The AeroVironment JUMP-20 UAS
The JUMP-20 UAS is an innovative vertical take-off and landing (VTOL) fixed-wing aircraft, purpose-built to deliver advanced intelligence, surveillance, and reconnaissance (ISR) capabilities through a range of sensors and customisations. Boasting an impressive operational range of 185 kilometers (115 miles), the JUMP-20 excels in multi-mission scenarios with an ability to swiftly set up and become operational within just 60 minutes without relying on launch or recovery equipment.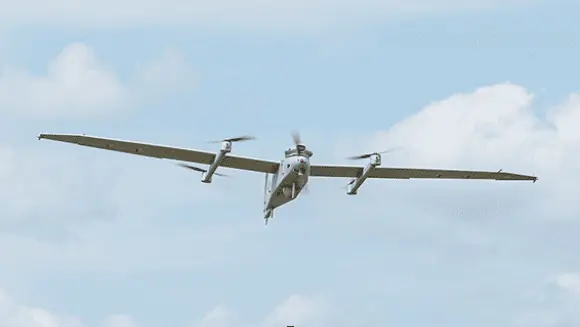 Currawong Engineering
Currawong Engineering is a world leader in the field of engine powertrain systems and power electronics for UAVs, in both military and commercial applications.
Currawong has developed a series of CAN-compatible high-performance Electronic Speed Controllers (ESCs), as well as CAN servos which provide a complete closed-loop actuator and UAV power system with real-time telemetry feedback. By synthesizing uniquely high-performing and mature hardware and software architecture, Currawong has been the choice for multiple Defence primes.