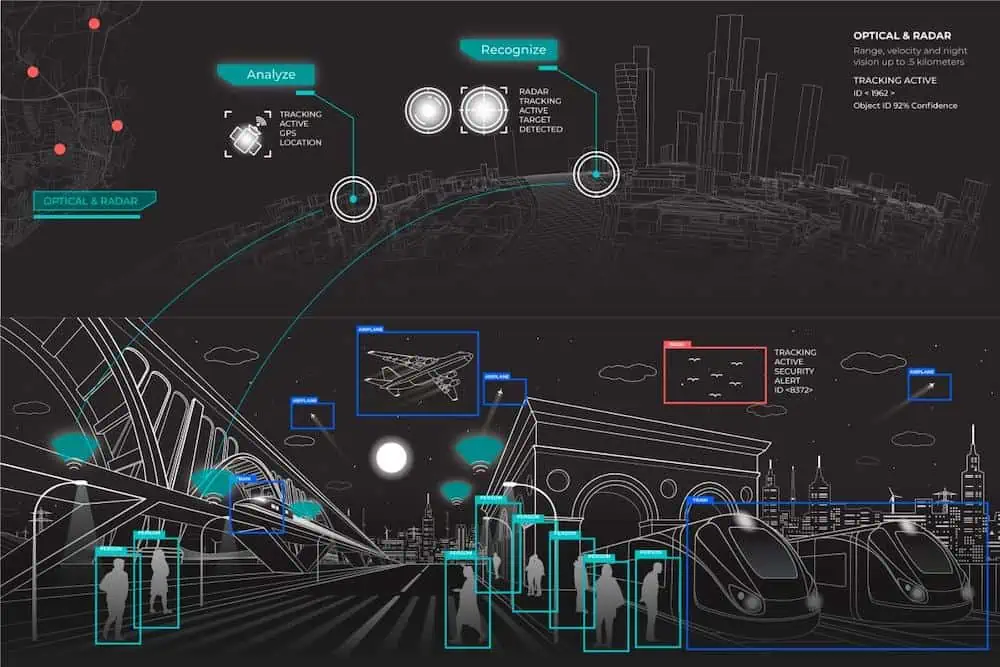 MatrixSpace has released the MatrixSpace Radar, the first offering in a highly differentiated series of AI sensing products designed to address the need for affordable, long-distance sensing, tracking, monitoring and inspection solutions for use on the ground or in the air.
According to the company, the MatrixSpace Radar is the smallest, lightest and most portable high-performance radar available, opening opportunities for previously unaffordable or completely new applications.
Digitizing the outdoors is the ability to measure the size, location, and movement of objects in time, shifting reliance from human sensing to a far more detailed recognition of objects and their movements.
According to MatrixSpace, current radar offerings are either basic solutions with limited range, or expensive military-grade offerings which are heavy, consume high amounts of power, require specialist skills to operate, and are difficult to set up.
The MatrixSpace Radar addresses this unserved middle area for large-scale use cases, including semi-autonomous mobile platforms such as robots, drones, and eVTOLs; general aviation such as helicopters; and systems such as portable or fixed security systems, target tracking systems, and sports performance analysis.
MatrixSpace is combining sensing, AI edge processing and RF communication in real-time to reinvent business models across multiple vertical market applications. The company believes its MatrixSpace Radar is the foundational product of this open architecture sensing platform.
"We're bringing high performance radar and AI sensing products to mainstream industries that have never even considered their use," said Greg Waters, Co-founder & CEO at MatrixSpace. "Our radar architecture represents a completely different way for customers across a variety of industries to digitize the outdoors, then using AI to inform them of exactly what's out there. It's a radically new level of situational awareness."
"The opportunity to re-think radar technology is long overdue," added Dan Nobbe, Vice President of RF and Radar Systems at MatrixSpace. "With progress in silicon integration and AI, we can now deliver high-performance radars at a breakthrough performance, size and power."
Key features of the MatrixSpace Radar include:
Detects and tracks objects kilometers away in the air and on the ground
Operates in all weather conditions, day and night, in smoke and fog
Cell phone size, weighing under a pound
Ultra-low power consumption, allowing for AC power or battery/solar panel operation for remote or mobile deployment
Phased array technology for fast electronic scanning plus industry leading range, angular resolution and 3D fixing capability
Software-defined radar with programmable waveform and signal processing
On-board radar data processing and 4D tracking (size, position and time)