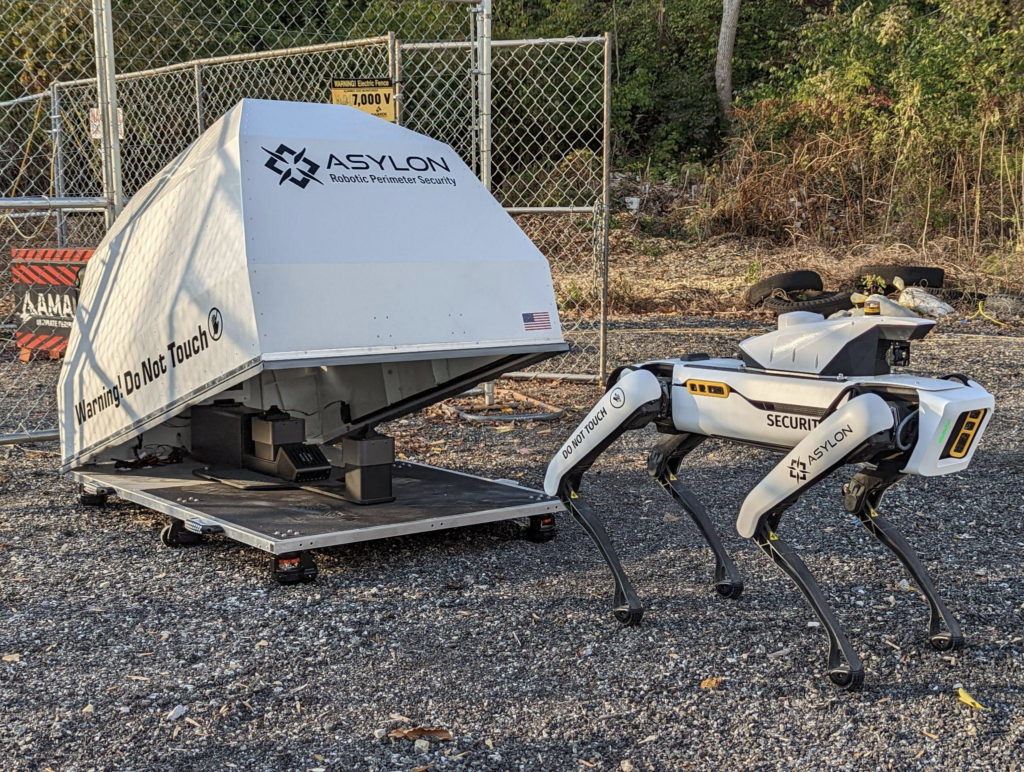 Asylon Inc. has been awarded a $1.2 million Phase II Small Business Innovation Research (SBIR) contract by AFWERX to transition its DogHouse, an Unmanned Ground Vehicle (UGV) recharging platform, to battery swapping for UGVs.
Asylon will be supporting the 6th Space Warning Squadron (6 SWS) at Joint Base Cape Cod with the development of a battery swap station for UGVs to enable more continuous security operations.
This effort will integrate Asylon's patented DroneHome battery swapping technology, originally created to enable the automated swapping of batteries for small Unmanned Aerial Vehicles (sUAS), into Asylon's existing recharging DogHouse to create a battery replacement/swap station for UGVs.
The purpose of this effort is to develop and test the ability to rapidly re-power quadruped UGV assets to maintain high tempo perimeter security operations for deterrence and real time intelligence.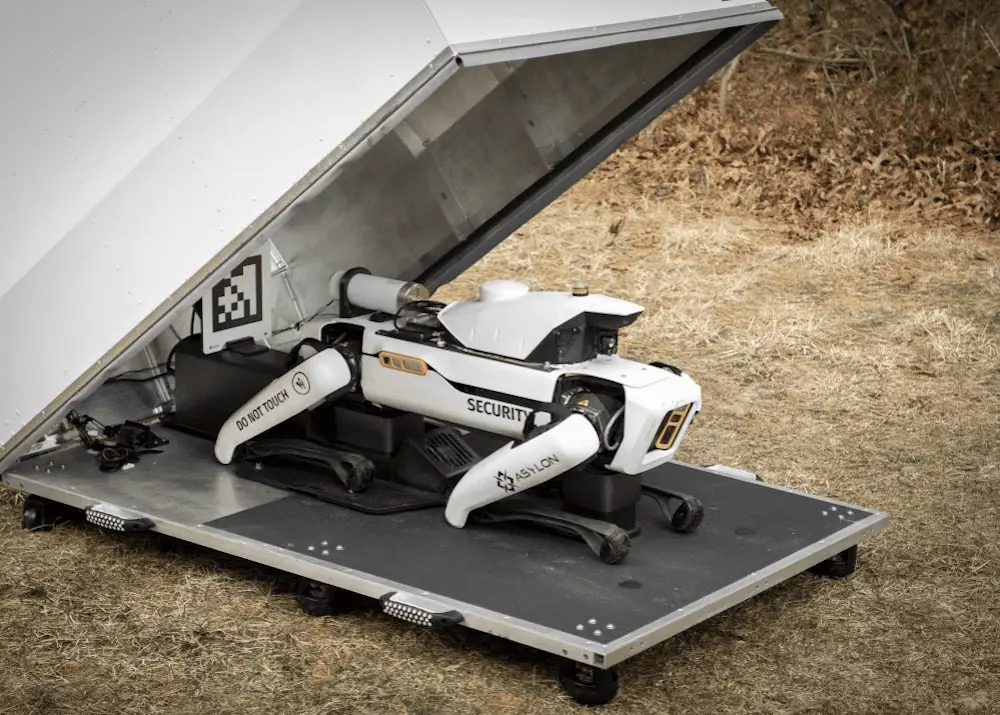 "Asylon was founded on the premise that automating the infrastructure for robots is crucial to robots being effective and adopted at scale. We started by developing a battery-swapping station that automated the entire backend of operations for drones. My co-founders and I come from the aerospace and defense space focusing on delivering a holistic platform that meets the customer's needs, and do so repeatedly and reliably," said Adam Mohamed, Co-Founder, Chief Technology Officer. "From a technology perspective, developing a reliable ground robotics version of our DroneHome battery swapping station will put Asylon in the unique position of the first to have developed automated battery swapping stations for both air and ground robots. We are excited to be partnering once again with the Space Force to develop such a cutting-edge solution."
"The squadron will benefit in being provided assets, in the form of the robotic security dog and charging station, to maintain high tempo perimeter security operations for deterrence and real time intelligence," said Lt. Col. Stewart Smith, 6th Space Warning Squadron commander.
With the addition of the next generation battery-swapping DogHouse, combined with the ruggedization of the existing solution and remote command and control capabilities, Asylon expects system performance to increase drastically, providing more operational time for robotic security missions and value to clients.