Troll Systems is a leading developer and manufacturer of tactical antenna systems and C2 data link solutions for UAVs (unmanned aerial vehicles) and unmanned systems in all domains. UST is delighted to welcome Troll Systems on board as a supplier partner, and we will be highlighting their unique solutions and capabilities across our channels over the next 12 months.
We've just launched Troll Systems' UST supplier profile, which has been written and built by our team in collaboration with the company. The Gold profile showcases their rugged high-performance products, which have been selected by aerospace OEMs, government and law enforcement agencies, and leading contractors to the United States Department of Defense.
Read on to find out about their antenna and datalink solutions for drones and robotics: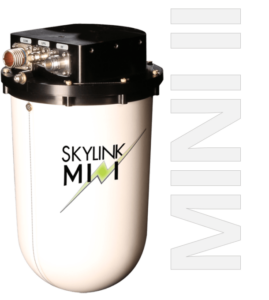 Troll's DO-160 certified SkyLink Mini directional antennas are ideal for UAV C2ISR, providing superior range and signal performance even under highly challenging conditions such as saturated RF environments and GPS jamming and denial.
The rugged antennas feature a built-in INS for self-calibration, and support a variety of radio modulations including CDL, FDD, DVB-T COFDM, OFDM, and MANET/MIMO mesh networking. Frequency options range from L to Ku bands.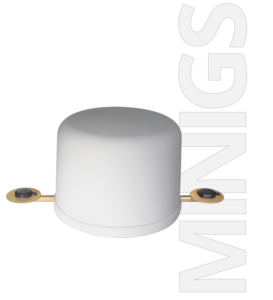 The Mini GS is a rugged weatherproof tracking antenna that is ideal for UGVs and other ground vehicles. Featuring an embedded INS and advanced DGPS system, the antenna provides accuracy to 0.15° on both stationary and moving vehicles.
The high-gain antenna is easy to install on a range of platforms and can be connected to a local PC via Ethernet. The system supports a variety of secure military radio waveforms and network topologies, and is available in frequency options from L to Ku bands.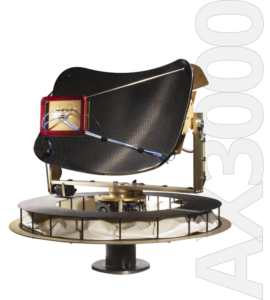 The ground-based AX3000 tracking antenna provides high-performance automated tracking of targeted radio sources and high-data rate links, incorporating an advanced INS and DGPS for auto-alignment down to sub-degree precision.
The ITAR-free antenna is designed to MIL-STD-810H specifications and provides fully-duplexed multi-band operation at frequencies from UHF to Ku.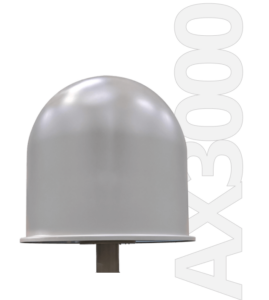 The self-contained AX3000 marine antenna is ideal for tracking of unmanned aircraft from USVs or manned vessels, featuring robust corrosion resistance and environmental sealing. Using state-of-the-art inertial sensing and DGPS, the antenna is capable of automatically tracking high-bitrate video and data links even under GNSS-denied conditions.
The AX3000 provides multi-band operation at frequencies from UHF to Ku-band, and supports a variety of radio waveforms and topologies including CDL, FDD, DVB-T COFDM, multi-stream OFDM and MANET/MIMO.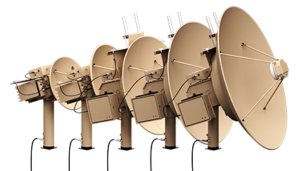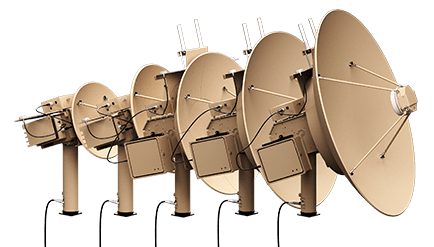 The MTX series of auto-tracking antennas allows UAV, UGV and USV operators to maximise the range and reliability of ISR, video and data communications. Incorporating high-gain reflectors, multi-band SDR transceivers and continuously rotating pan and tilt systems, the antennas provide superior performance in challenging tactical environments.
MTX antenna systems are available in five different sizes, with options from single to quad-band configurations.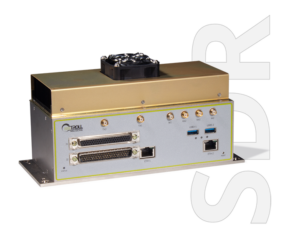 MicroLink software-defined radio transceivers enable mission payload control as well as enhanced processing and multi-streaming of video and sensor data. Operating in frequency bands from 1.2 GHz to 7 GHz, the high-bandwidth systems automatically adapt COFDM modulation to maximize range or bit rate according to presets or dynamic mission requirements.
The system incorporates a high-performance and low-power 64-bit NVIDIA supercomputer with over one teraflop of processing power, enabling accelerated video encoding, decoding, encryption and control. It also includes a fully managed 100/1000 Ethernet switch and router for connecting to onboard payloads.

Troll's diversity receiver systems include 360° high-gain wideband ground antennas as well as IP-based controllers for remote locations.
These solutions are ideal for receiving and decrypting video streams from UAVs and unmanned vehicles for real-time display.
To find out more about Troll Systems and their tactical antenna systems and C2 data link solutions for UAVs and UGVs, please visit their profile page: https://www.unmannedsystemstechnology.com/company/troll-systems/