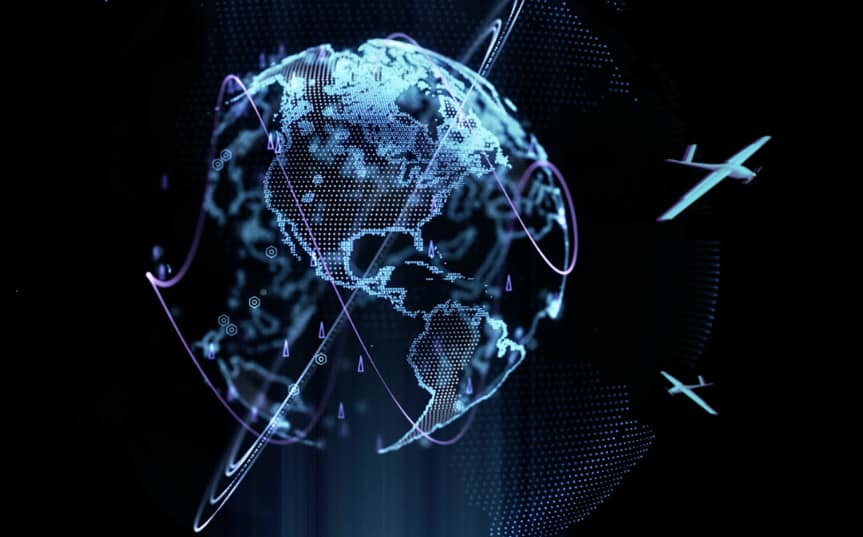 UAV Navigation has confirmed that it is part of a consortium developing a new Galileo GNSS receiver designed for UAS (unmanned aerial systems) operating in the EASA Specific category. The EU-funded DEGREE (DronEborne Galileo RecEivEr) project aims to create a Technology Readiness Level 7 dual-frequency receiver that can be provided at a competitive cost for rapid market penetration.
Many UAS operations can fly under the EASA's Open category, meaning they require neither prior authorisation by aviation authorities nor a declaration by the UAS operator before the flight. The Specific category covers riskier operations, such as BVLOS (beyond visual line of sight) and heavy cargo drones, that require a higher level of safety precautions
Specific hardware components are being developed and manufactured by the consortium, which is made up of UAV Navigation-Grupo Oesía, Qascom, Acorde, and EuroUSC. Development of the receiver also involves the integration of state-of-the-art inertial measurement and a secondary GNSS receiver for redundancy purposes. The receiver has the following key differentiators:
Dual GNSS receiver (SDR + ASIC) and a dual antenna hardware architecture that supports all GNSS constellations (i.e., Galileo, GPS, GLONASS, BeiDou, QZSS, and SBAS).
Assured Navigation Engine to enable precise positioning and advanced integrity protection, using state-of-the-art antispoofing techniques.
Robust PNT using Galileo OSNMA to mitigate cybersecurity threats.
Support for the Galileo E6 High Accuracy Service (HAS) and L1/L5 SBAS.
Support for 5G as the signal-of-opportunity for navigational purposes.
The DEGREE receiver will be integrated with the flight control system and navigation solution provided by UAV Navigation-Grupo Oesía. The procedures used for flight testing are designed to comply with the EASA regulations for UAV operations. For its part, EuroUSC will act as an expert in the field of UAS regulations and SORA, helping to identify the needs of the UAS sector in terms of European regulations for the Specific Category.
The DEGREE solution has been designed as a reliable solution for users within the commercial drone market that require a high-end customizable product for professional applications, such as infrastructure monitoring, oil and gas pipeline inspection, emergency management, cargo delivery, and aerial photography.