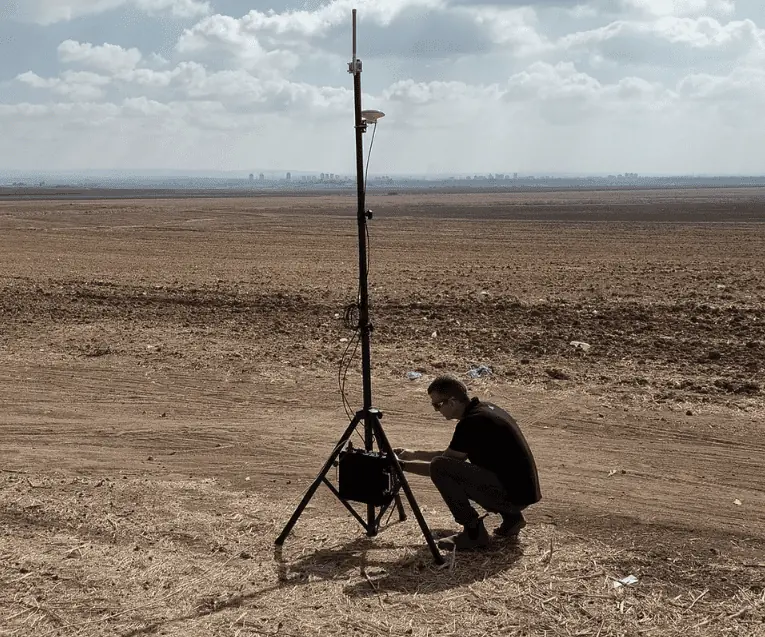 Regulus Cyber has launched Ring, which it claims is the first fully-operational, small-form-factor counter-UAS system that uses GNSS manipulation technology to defeat UAS threats, including swarms, multi-direction attacks, dark drones, manually-piloted drones and 4G/5G drones.
Ring uses proprietary, combat-proven GNSS manipulation to take control of the drone and deflect, hold or crash it, or force it to land.
According to the company, the GPS-disruption approach can be used to target and neutralize a single threat, or multiple threats simultaneously, using very low-power transmission on a single channel, assuring low collateral damage only on the GNSS channel.
The detection capabilities of the field-proven Ring R1 add-on include a detection range of up to 1.5 km and fast scanning of the RF spectrum, with minimum dead spots, for coverage that is scalable and effective. It has a minimal false-alarm rate and provides accurate classification of threat types with threat alerts based on profile matches. The Ring R1 is suitable for operation in multi-threat environments, and non-line of sight, bad weather and low visibility conditions.
According to Regulus Cyber, the compact, lightweight and man-portable system is easy to operate and can be deployed and ready in less than ten minutes. 'Red Button' effectiveness enables the operator to quickly react to any threat in the area using a simple mechanical switch interface, reducing the cognitive load and maintaining focus on the main mission and immediate threats. The high-precision, low-power system has a range of up to 5km in its basic configuration.
Fully compliant with any privacy regulations, such as GDPR, Ring transmits but does not receive or record any target data. The system works out of the box, with no protocol reverse engineering and no whitelisting required. It is capable of manual or automatic operation, C2 based or mechanical, 24/7, and is effective either stand-alone or integrated with any detection system or C2 interface via a simple API. It can be used whilst stationary or on the move, on any relevant platform or location, and creates minimal RF footprint and low collateral damage.
Yonatan Zur, CEO & Co-Founder of Regulus Cyber, commented: "Drones today are inexpensive, highly available, practical and lethal. Drone attacks are difficult to detect or react to. There is a real and pressing need for forces to neutralize drones simply and effectively; we need only look at the current conflict in the Ukraine to see how they are being used to attack tanks and forces deployed in the field.
"Regulus has developed a unique technology which, for the first time, can intercept most unmanned aerial systems, replacing jamming and cyber-hacking, which are complex to operate and might affect other systems and communications being used by the force.
"Successfully tested against over 30 different platforms – including multi rotor and fixed wing, and naval and land-based threats – Ring has already been selected by defense, police, and HLS forces around the world, and has been Battle Proven with excellent performance in real-world conflicts, stopping real-world threats."
Find manufacturers of counter UAS and counter drone technology for defense against unmanned aircraft systems, drones and UAVs >>