Wispr Systems, a leading designer and manufacturer of rugged multirotor UAV (unmanned aerial vehicle) platforms and customizable drones for demanding commercial applications, has partnered with Unmanned Systems Technology ("UST") to demonstrate their expertise in this field. The 'Silver' profile highlights how the company's drones can be used to gather actionable data with the utmost of safety and reliability, providing highly intuitive workflows that can be seamlessly integrated into your own operations.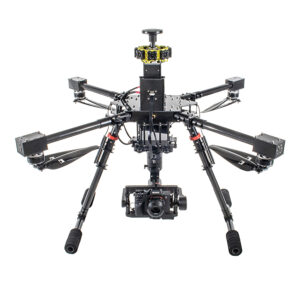 The Ranger Pro 1100 is a rugged quadcopter platform that provides a flight time of up to 38 minutes and a carrying capacity of 6 lbs. The portable drone features folding arms and a removable landing gear, and fits into a compact carrying case for easy storage, transport and deployment.
The versatile and highly customizable drone platform can be engineered to carry almost any sensor or payload, including LiDAR scanners, visible and thermal cameras, and more. Made from lightweight carbon fiber and aluminium, the Ranger Pro 1100 is tough enough to handle dirty and difficult environments while protecting expensive payloads.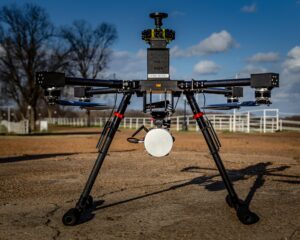 The carbon fiber drone can withstand wind speeds of over 50 mph and features built-in LiDAR-based front or omni-directional collision detection for maximum safety.
The system also incorporates a number of built-in fail-safes, automatically returning to land at the point of takeoff if it detects low battery, unusual vibrations, or issues with the motors, speed controller, or flight controller.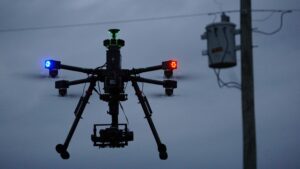 Wispr Systems can provide the Ranger Pro 1100 ready-to-fly with a number of payloads for specific applications, including:
Photogrammetry
LiDAR scanning
Powerline inspection
Surveying and topographical mapping
Thermal inspection
To find out more about Wispr Systems and their rugged multirotor drones for demanding commercial missions, please visit their profile page: https://www.unmannedsystemstechnology.com/company/wispr-systems/