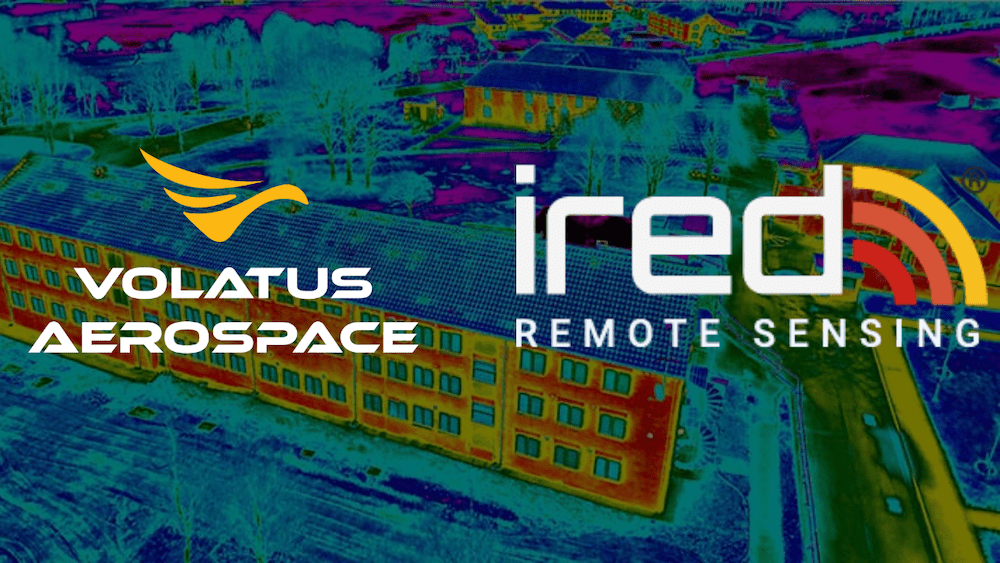 Volatus Aerospace has signed an arm's length definitive agreement to acquire drone services and training company iRed Limited, based in Emsworth, England.
Volatus believes this acquisition will provide a foundation for continued growth in the region and reinforce the company's overall thermographic capabilities.
"We began our expansion in the UK earlier this year with the addition of a seasoned business development executive, Steve Emerson, to build our presence and provide regional leadership. iRed is an established brand with a solid base of resources from which to grow that will enhance our global capabilities in thermography," said Glen Lynch, CEO of Volatus Aerospace. "Thermography is in high demand in verticals like public safety, forestry, infrastructure, and agriculture. These use cases are only growing as drone capabilities mature and there is higher demand to reduce greenhouse gas emissions through early detection via thermographic imaging."
Founded in 2001, iRed started as a company specialized in infrared technologies, training, and services. While infrared training and inspection remains a core competency of the company, the advent of drones provided enhanced opportunity for thermography, which ultimately led to the expansion of the company into a variety of drone related services, equipment sales, and a diversified customer base. iRed is targeting year-end revenues of $1 million with an EBITDA margin of 7%.
"I'm very proud of what iRed has accomplished over the past 20 years," said Ray Faulkner, President of iRed. "Joining Volatus will provide us with the resources necessary to take our company to the next level. We look forward to expanding our product offering, growing our service business, and pushing our training programs to the larger global market. Volatus Aerospace shares our commitment to sustainability and reducing our carbon footprint, and we look forward to what we can accomplish together."
Under the terms of the agreement, Volatus will make an equity investment of £100,000 in iRed in exchange for newly issued shares (treasury shares) that will represent 51% of all outstanding shares. The investment will be used by iRed for ongoing expansion activities. The transaction is scheduled to close October 31, 2022 subject to board of director, regulatory, and TSX approvals. Volatus will assume over all long-term debt obligations of £221,000 and the seller is subject to operational and financial metric as defined in the definitive agreement, at the one year anniversary, the iRed investor(s) will have an option to sell the remaining 49% for up to £125,000 in exchange of Volatus shares at a valuation of $0.65 per share or 12 months anniversary price, whichever is lower.