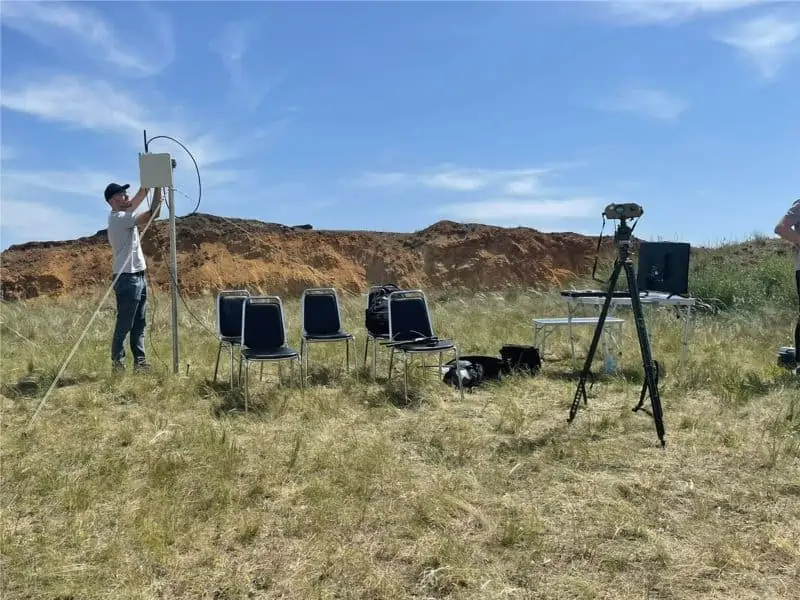 Developer of high-speed cognitive wireless mesh technology solutions Creomagic, has demonstrated flawless high-speed data communications and networking on the move, via wideband MANET (Mobile Ad-Hoc Network) radio systems during a field demonstration of artillery target acquisition, for an undisclosed Asian Army.
The demonstration included wide deployment of CREOEDGE vehicle radios, installed onboard customer's vehicles and in stationary sites, together with CREOHUB handheld tactical radios, used by forward observers. Target acquisition and adjustments were performed over the CREOAPP C2 operational live-video application.
Speaking of the demonstration, Alex Shapochnik, Co-Founder and CEO of Creomagic explained; "We demonstrated rapid deployment of an on-the-move mesh network, transmitting several HD video channels, voice, coordinates, digital maps, and instant text messaging; supporting target acquisition, instantaneous sharing of coordinates, immediate damage assessment and fire adjustment".
"By operating in typical artillery ranges both in open-field and in urban environments, and even beyond line of sight, we implement the concept of MANET where every additional radio is an extension of the network, improving its range and bandwidth. Moreover, our field proven solution enables artillery units, even ones using legacy weapon systems, to upgrade their fire tempo and hit probability, while minimizing collateral damage and risk to civilians.
By providing high-reliability coverage without the need for permanent infrastructure or a centralized point of failure, Creomagic MANET radio systems are ideal for use by deployed forces with a variety of configurations, including personal radio, vehicle, and incorporation into UAVs (unmanned aerial vehicles), UGVs (unmanned ground vehicles) and other robotic platforms.