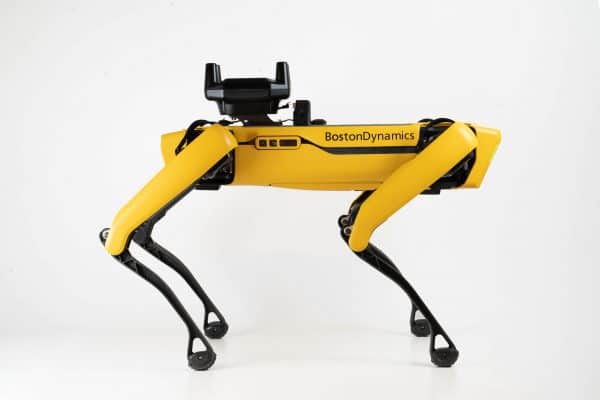 Keeping people away from hazards, harsh conditions, and tedious routines is why Boston Dynamics uses Rajant's Kinetic Mesh wireless networking to keep its Spot robot going anywhere, any time, and under any condition.
Adding a Rajant BreadCrumb ES1 to Spot's payload makes deploying Spot quick and easy with no network infrastructure required to enable continuous on-the-move connectivity for machine-to-machine (M2M) communications.
The Rajant Kinetic Mesh Radio Kit for Boston Dynamics ships with a Rajant ES1 radio mounted on Spot and three standalone Kinetic Mesh radios; these radios are pre-configured to sync together out of the box with ease of deployment.
Place the radios around the site in the areas Spot will be working, and Spot will be able to navigate the site effectively with full connectivity. Whether in remote places, underground, inside, or confronted with physical obstructions or RF interference, the Rajant Kinetic Mesh Radio Kit provides a secure and reliable site-wide network, offering coverage of up to 200,000 square feet.