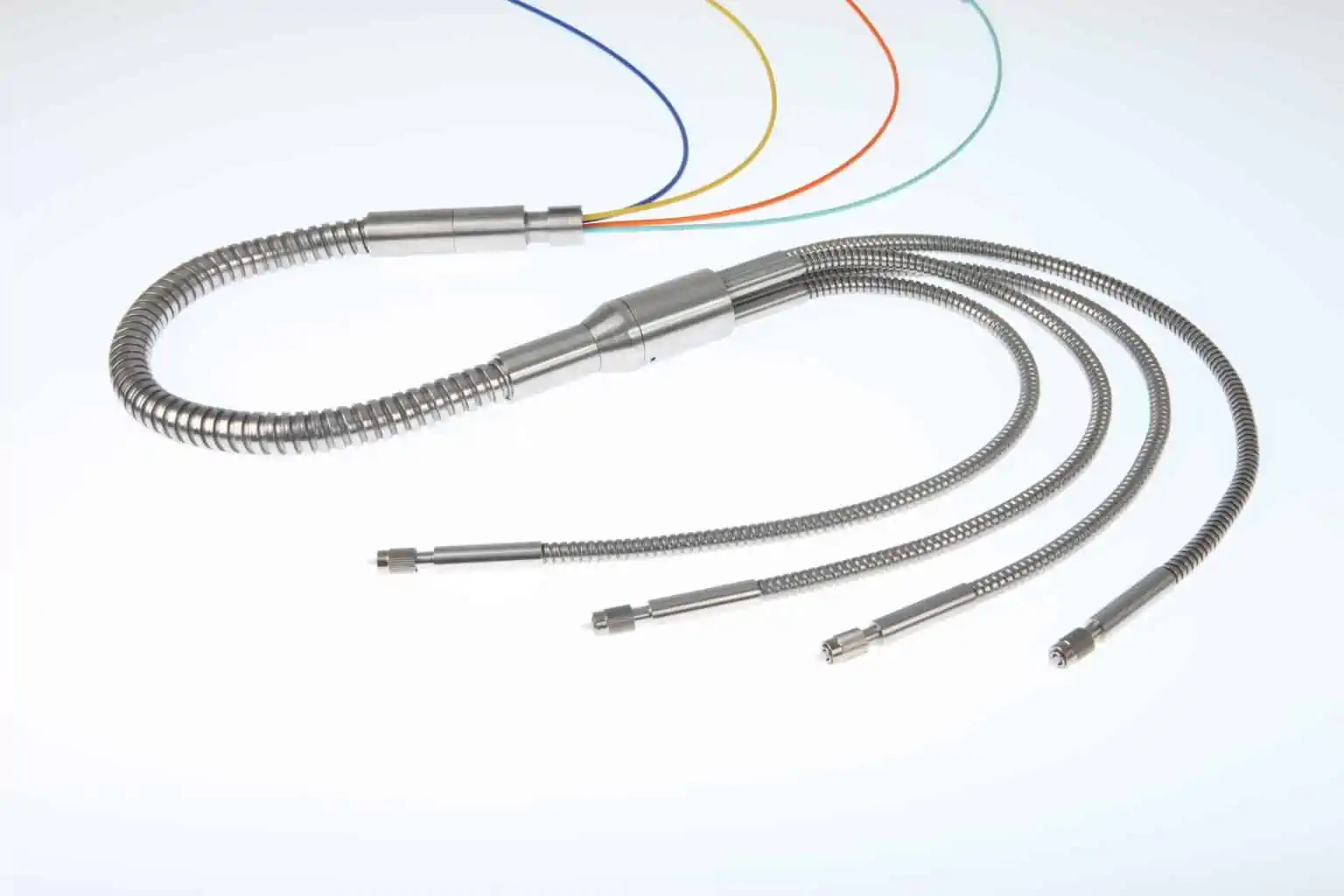 Ideal for the challenging demands of UAS (unmanned aerial systems) Alker armored cables and assemblies are well suited to SWaP (size, weight and power) optimized applications such as multirotors and fixed wing drones. Armored fiber optic cable consists of a cable surrounded by a steel or aluminum jacket which is then covered with a polyethylene jacket. This protects the fiber optic cable from moisture and abrasion.
Benefits
Much stronger than traditional fiber optics cables, armored cables are better for use in harsh conditions and the extremes in temperature and vibration experienced by aerospace systems. All the options available to normal fiber optic cables are also available with armored fiber. The armouring doesn't limit the effectiveness of the cables at all, whilst allowing the cables to be better suited to the needs of the project and conditions the fiber may be exposed to.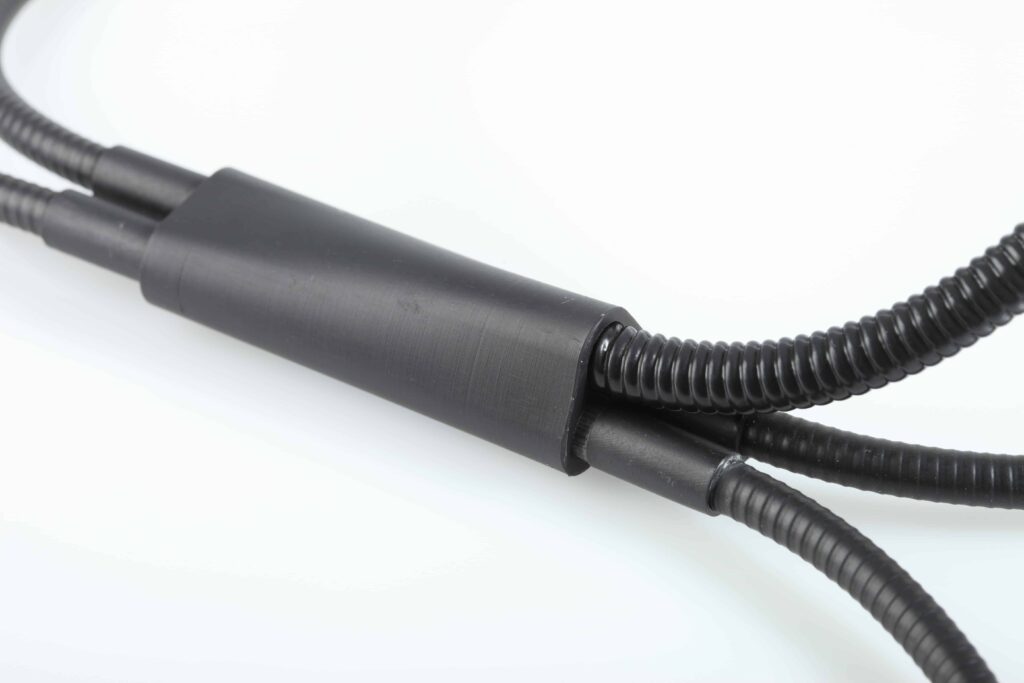 Armored HT (High-Temperature) optics by Alker utilize connectors originally designed especially for jet engine sensors. The insulation process protects the entire length of the assembly, providing the ability to operate in extended temperature ranges.
Micro Armouring™ is ideal for size- and weight-constrained UAS, available in diameters of 1.5mm to 3mm. For larger UAV applications 4.5mm to 25mm diameters can be provided for either single- or multi-fiber assemblies.
Retrofitting
Pioneers in the field of innovation, design and manufacture of fiber optic assemblies for harsh environments, Alker also offer a retrofit armoring service that can help protect and increase the longevity of existing fiber optic installations. The service is available for all modes of fibers, including single-mode, multimode and polarization-maintaining. 1.5mm to 9mm stainless steel armoring is available as standard, with other specifications, as well as jacketed and CST (corrugated steel taped) armoring, available on request.