Ascent Aerosystems, a leading developer of high-performance UAS (unmanned aerial systems) based on unique coaxial rotor drone technology, has partnered with Unmanned Systems Technology ("UST") to demonstrate their expertise in this field. The 'Gold' profile highlights how the company's rugged and highly portable Spirit platform can be used for a variety of mission-critical applications, such as public safety and emergency response, industrial inspection, delivery, and military missions.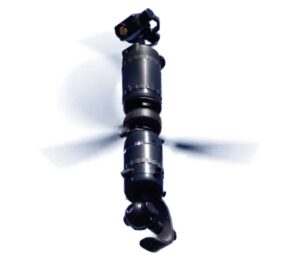 The Spirit UAS features a proven coaxial design with a compact cylindrical airframe that can be easily carried in a backpack and quickly assembled and disassembled in the field.
With the ability to carry multiple payloads on the same mission, Spirit can be used as a replacement for multiple unmanned aircraft that need to be operated separately. With unmatched portability and an extremely low operational footprint, the lightweight modular drone can take off from and land on any type of terrain.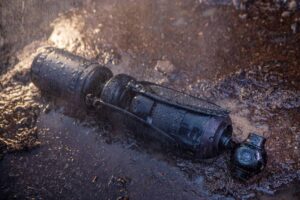 The Spirit's performance exceeds expectations for lightweight drones in its weight class, with a 10-pound payload and battery carrying capacity and a top speed of over 60 miles per hour. The rugged, highly dependable coaxial drone delivers reliable operation even in the most challenging of situations, with the ability to withstand heavy wind and rain, snow, sleet and sand.
The Spirit's modular drone design has been engineered to support a growing ecosystem of current and future payloads, with two identical attach points on the top and bottom of the drone that allow easy plug-and-play connection. This versatile system allows you to bring what you need, when and where you need it, with no tradeoffs.
Payloads, power sources and launch methods all connect and disconnect with a simple twist, allowing you to create a multitude of different configurations and equip Spirit for missions that would not be possible with conventional drone airframes. Power and data are distributed to the top and bottom of the drone's core, with connectivity including Pixhawk, high-speed Ethernet, and HDMI.
To find out more about Ascent Aerosystems and their Spirit coaxial rotor UAV, please visit their profile page: https://www.unmannedsystemstechnology.com/company/ascent-aerosystems/