A frontrunner in offering advanced training to students looking to work within the drone industry, Warren Community College's nationally recognized Unmanned Systems training program is now adding a Mobile Command Center to its innovative program.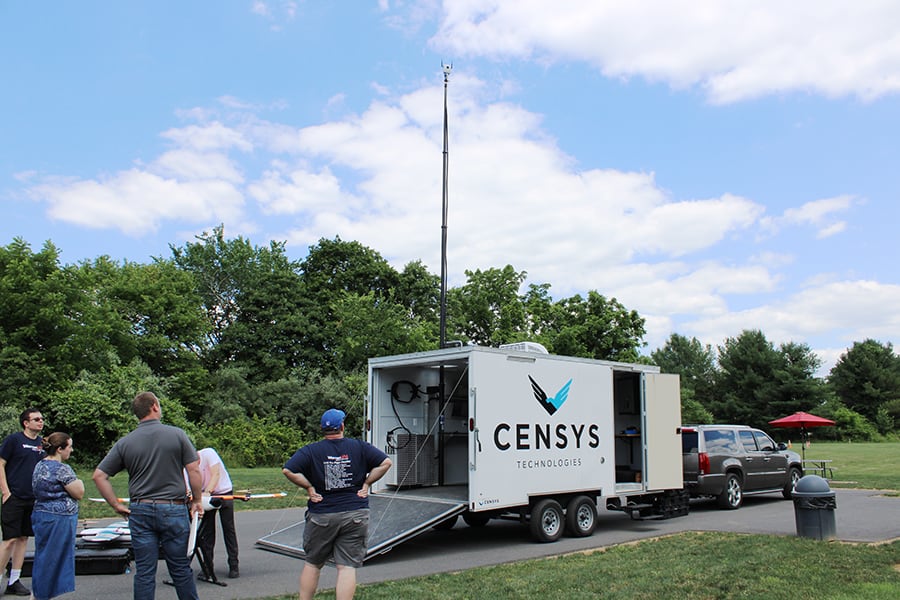 The state-of-the-art features and amenities included within the fully integrated mobile drone command center, will be available to students thanks to an agreement with Florida-based Censys Technologies Corporation, a leading developer of fixed-wing VTOL UAV.
Dr. Will Austin, President of Warren and the College's Chief Pilot commented, "These additions to our program put us into a whole new level of what we can offer our students. The industry is changing at a rapid pace and these additions will put our students in a prime spot to step into a lot of roles opening now and in the next five years."
"The need (for jobs) is growing much faster than the growth of the industry," added Trevor Perrott, CEO of Censys. "This growth was anticipated but seeing it come to fruition (this quickly) has been very exciting. Students who train on these types of equipment are the ones who will be able to eventually run this industry."
Sentaero BVLOS
Integrated sUAS solutions company Censys strieves to make BVLOS (Beyond Visual Line of Sight) drone flight accessible and affordable. The Sentaero BVLOS by Censys is a mid-to-long range UAV (unmanned aerial vehicle) capable of VTOL (vertical takeoff and landing) and BVLOS flight.
The mobile command center allows individuals to control the flight of the Sentaero and other drones from a command post on wheels, keeping an eye-on-the-sky from as far away as 50 miles.
"This puts us 5 to7 years ahead of many other colleges and for-profit companies in terms of training," said Dr. Austin. "And it's not just about us. This will be an asset for the entire Warren County community."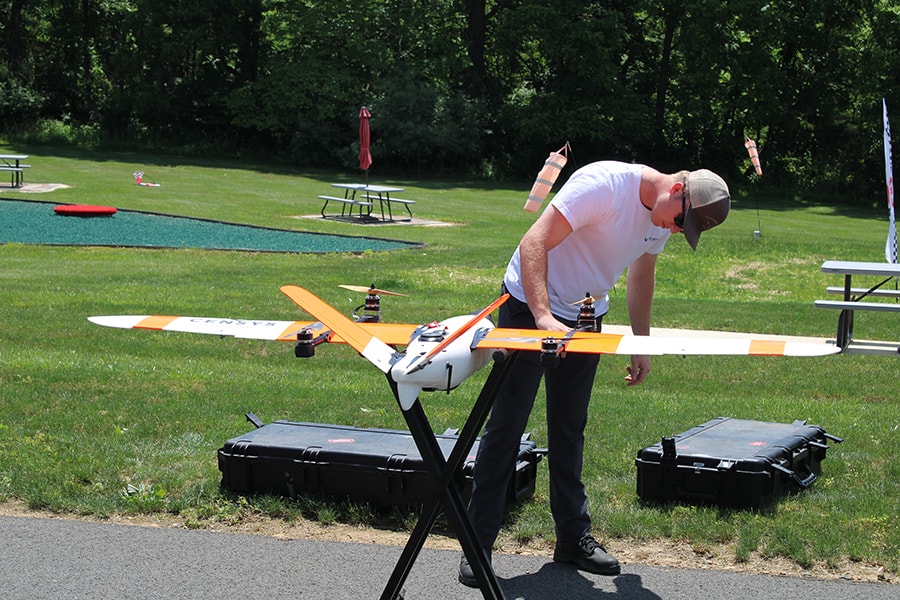 Drones are used within a host of industries, including; agriculture, law enforcement, meteorology, search and rescue, construction, media, healthcare, forestry, mass deliveries, and movies and TV.
"Warren is taking this education and exposure to the next level investing in the same equipment that is currently being deployed commercially for enterprise services," said Perrott. "With the vision of President Austin and Warren coupled with the geographic location of the college, it's a perfect region for workforce development training and advancement."
Perrott added, "Currently, the number of commercial operators with experience in complex ops like BVLOS, high altitude, Night Ops, Ops over People, or even with fixed wing sUAS in general is not large. What Warren is doing right now is giving their students a huge leg-up in the hiring process having exposed and certified them through a standardized training program for Group 2 aircraft and operations. These group 2 aircraft and associated operations are going to play an ever-increasing role in how the technology is leveraged in a wide variety of industries moving forward for years to come."
A powerful learning tool
It is expected that the new equipment will be delivered and ready for action in late 2021, with students actively involved in practical missions as early as January 2022.
"Once we have the command center and have all of our (current) drones linked up to it, all of our operations will be vastly improved," said Dr. Austin. With over 47 active aircraft, students are trained in the most advanced equipment through both simulation and hands-on practical flight training across platforms and manufacturers."
Perrott noted that the "rolling classroom" will be a "powerful learning tool for students." Austin added, "The enhanced learning center and mobile unit will allow our students to work with other universities in advanced research, practical unmanned systems application, and to actually help advance the industry through their learning and experience."
Warren's drone program continues to be a leader throughout the educational community having earned numerous certifications from many industry organizations, including AUVSI, ASTM, & the FAA.