Tualcom, a leading developer of RF, electronic warfare (EW) and communications solutions for UAVs (unmanned aerial vehicles) and unmanned systems, has partnered with Unmanned Systems Technology ("UST") to demonstrate their expertise in this field. The 'Gold' profile highlights how their state-of-the-art products can be utilised for a wide variety of both military and civilian applications.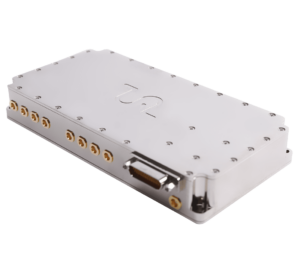 The TUALAJ GPS/GNSS CRPA (controlled reception pattern antenna) anti-jam systems are the smallest in the world, providing protection against jamming, spoofing and interference in a compact and lightweight package.
With 4- and 8- antenna array options, these versatile units are ideal for both civilian and military applications, and can be installed on a wide range of UAVs, UGVs (unmanned ground vehicles), and USVs (unmanned surface vessels). All units feature high-performance embedded GNSS receivers with PPS Ethernet and RS485 serial interfaces, as well as advanced digital beamforming algorithms for robust GPS anti-spoofing.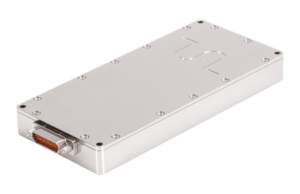 The S-Band data link is a compact, low-power solution based on a TDMA algorithm, enabling the use of both point-point and point-multipoint communications. The system is ideal for a variety of different UAV platforms, enabling a range of tactical, mesh networking and swarm applications.
The unit incorporates an SDR (software-defined radio) modem with advanced modulation techniques for improved performance and spectrum utilization, and optional AES-256 encryption and spread spectrum techniques such as FHSS/DSSS.
The system can be used to establish ad-hoc mesh networks with robust self-healing and self-forming features, with a manually or automatically adjustable data rate of up to 10 Mbps. Users can automatically join, re-join or leave the network, and time slot reallocation allows high bandwidth to be provided to specific participants.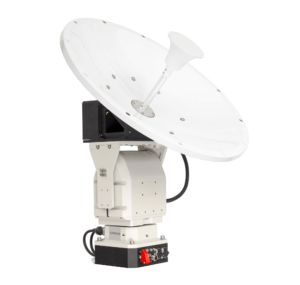 The Auto-Tracking Antenna System is designed for use with Tualcom data links, providing long-range communication for UAVs and drones. The ground terminal can be installed on both fixed sites and moving platforms, enabling half or full duplex bidirectional communications over a distances of up to 200 km with GPS auto-tracking functionality.
The rapidly deployable system consists of a ground data terminal, geopointing antenna controller and interface unit, pan/tilt unit, reflector antenna, and heavy-duty tripod.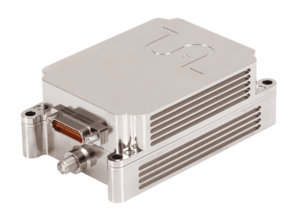 The TUALRX portable telemetry receiver is ideal for flight testing and development of both fixed-wing and rotary UAVs. Supporting bit rates of up to 20 Mbps, the unit allows bandwidth to be pre-configured or automatically adjusted according to the bit rate.
The system includes a built-in test generator, internal test module that handles different data rates, IF (intermediate frequency) spectrum indicator, and telemetry quality indicator. Data can be transmitted to an external computer via an Ethernet interface.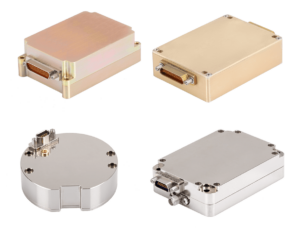 Tualcom telemetry transmitters, available in 1W, 2W, 5W and 10W models to suit a variety of range requirements, are ideal for small UAVs. They feature configurable data rates of up to 20 Mbps in 1 kbps steps.
The IRIG-106 compatible, SDR-based units can be equipped with optional data encryption, FEC (forward error correction) and randomizer. Flexible architectures also allow the systems to be easily modified for higher data rates, different form factors and electrical characteristics for specific applications.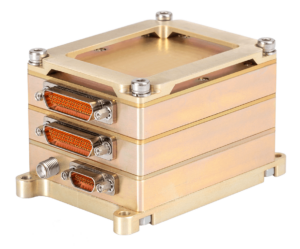 Tualcom offers its telemetry and data acquisition systems as a flexible stackable solution that allows each module to be configured in a compact and identical form-factor to suit a range of UAV platforms.
Each telemetry unit is equipped with a UART for easy monitoring of collected data, and all modules are interconnected with a proprietary high-speed data bus that provides low latency and error resistant data communication.
Telemetry transmitter modules can be configured with 2W, 5W or 10W RF outputs, with PCM/FM, CPM and SOQPSK modulation. A GPS receiver module is available for positioning data and time synchronization.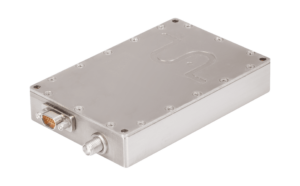 TUALARIA is a compact active radar reflector that is ideal for incorporation into target drones for the testing of radar-guided surface-to-air, air-to-air and anti-ship missiles, as well as drone-based decoy systems.
Operating on C, X and Ku bands, the twin-antenna system amplifies and retransmits incoming signals according to the programmed radar cross-section level. It is available with RHCP or LHCP spiral antennas, and the unit's attenuator can be easily programmed via the RS-232 interface.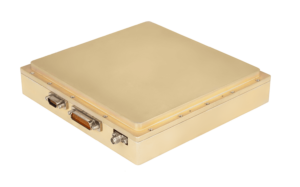 The Compact DFD Receiver receives radar signals in the 2 GHz to 18 GHz spectrum and outputs 14-bit digital signals via an LVDS interface, with custom outputs also available. With a low SWaP footprint, the unit is ideal for small UAVs.
The system can be enhanced with switch multiplexer filters for the elimination of unwanted signals and can be stacked for multi-channel applications.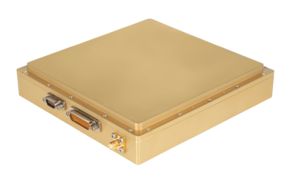 The Compact IFM Receiver receives radar signals in the 2 GHz to 18 GHz spectrum and outputs pulse descriptor words (PDW) containing parameters such as frequency, amplitude, pulse width, and time of arrival. Outputs are transmitted via Gigabit Ethernet, and the device also includes an LVDS interface for critical settings and telemetry data.
The ultra-compact design incorporates advanced signal processing that can generate more than 2 million PDWs per second, with user-defined digital filters for enhanced versatility. The system can be enhanced with switch multiplexer filters for the elimination of unwanted signals, and can be stacked for multi-channel applications.
To find out more about Tualcom and their RF, EW and communications solutions for UAVs and unmanned systems, please visit their profile page:
https://www.unmannedsystemstechnology.com/company/tualcom/