In this article, the team at Warren Community College, New Jersey explain how their Unmanned Systems Training Program quickly went from an initial idea to reality.
When a former Board of Trustee Chair and (at the time) a county Commissioner, called with an idea for a new program at the college, the opportunity and potential was immediately evident.
As a member of the Warren County Mosquito Commission, Ed Smith, a licensed pilot, became aware of the benefit of using drones for commercial applications. In an effort to observe activity in a swampy area of the county, the Commission used drone services to monitor the mosquito situation – far more preferable than wading knee-deep in the swamp to investigate.
"They were using infrared to view the swamp," comments Smith, now retired. "The more I learned about it, the more I realized that there was a lot of potential here and could be a great opportunity for the college."
"I didn't know at first what we could do with this, but soon found out that only a select few colleges offered unmanned systems curriculum and we might be in a position to get onto the ground floor of a burgeoning industry," said Warren Community College President Dr. Will Austin.
"It helped that Ed was extremely helpful in the beginning. He really was phenomenal."
When the idea was discussed with Warren Board Chair Dr. Phil Linfante, he too saw the potential: "Ed laid it out for us and you could see it definitely had merit," said Dr. Linfante. "I was impressed and told Dr. Austin to start the process of determining if we could make it happen."
Smith arranged a meeting at the state's STEM university, NJIT and by the time the meeting ended the team was convinced that they were onto something.
"I could see it." Dr. Austin recalls. "It wasn't just about flying a drone, it was about building them, designing them, repairing them, and learning to design high-end custom-built systems for a fraction of the price of one built commercially. It could be used in numerous scenarios, from agriculture, law enforcement, surveillance, forest management, to the film and movie industry. And as we moved forward, I realized that was just the tip of the iceberg, with the EV VTOL revolution sure to change everything in an emergent unmanned air based transportation service market."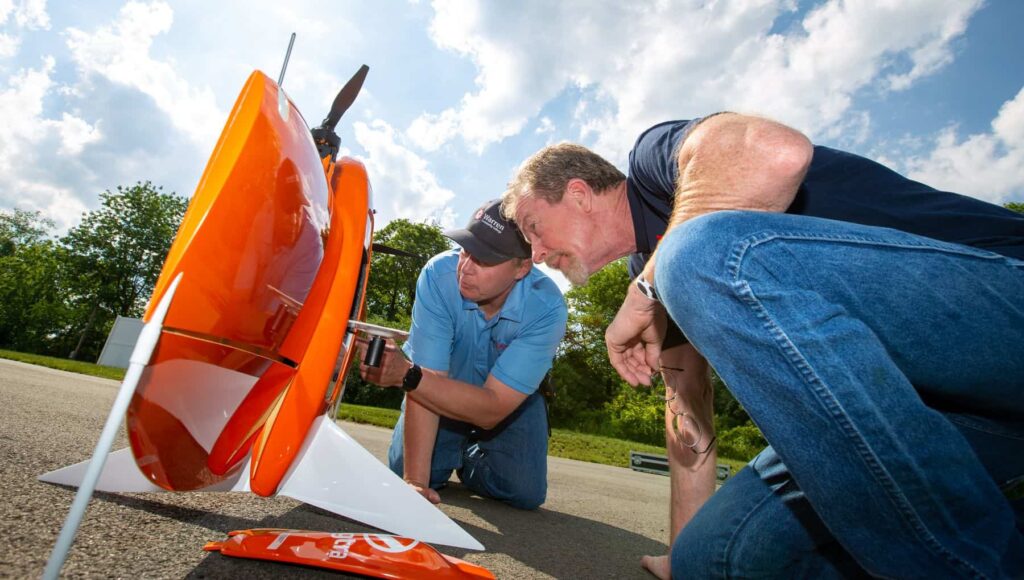 "To Will's credit he jumped right into it," said Smith. "And then we determined that the college was in uncontrolled air space, a rarity in New Jersey. That clinched it."
Although the Board of Trustees had to give the final okay for the program and make a substantial initial investment that might not demonstrate a return for a number of years.
"The college board is always examining the job market, trends" said former board chair Smith. "They saw the void here and the opportunities that lie ahead."
"It wasn't really a hard sell," said current board chair Dr. Linfante. "It was all there. They were excited. Timing is everything and we had the chance to jump on it on the ground floor."
That was about four years ago and with the Board's approval Dr. Austin moved ahead with a strategy that ultimately saw him return to college where he successfully tested for the AUVSI TOP, Level 3 at Embry-Riddle University in Florida. For the past two years, Dr. Austin has not only served as the college President, but the Chief Pilot and Lead Instructor for Warren's unmanned systems program.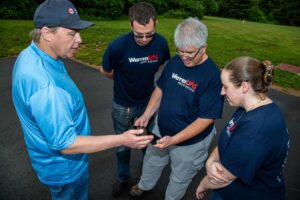 There were other challenges, including the process of designing and building a curriculum, designing and constructing unrivaled facilities, implementing the program, acquiring and maintaining a world class fleet of cutting-edge systems, and then coming up with a marketing plan to recruit students.
The fast-track success of the program has been a head-turner for many, including Ed Smith. "As a pilot myself, I was reading the Aircraft Owner Pilots Association magazine recently and Warren's program was mentioned in an article about drones. I am surprised as to where it's gone in such a short time," he said.
Warren is now regarded as one of the elite Unmanned Systems programs in the US.